Telefilm, Rogers Group of Funds invest $625K across 7 docs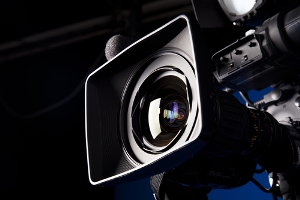 The latest films by Nettie Wild, Mila Aung-Thwin and Rama Rau are among the projects that will receive production and post-production coin through the fund.
Telefilm Canada and the Rogers Group of Funds have invested $625,000 in seven upcoming Canadian theatrical documentaries.
The Theatrical Documentary Program coin provides support for the production and post-production costs of selected projects. Among the selected projects are Nettie Wild's Faultlines, a feature doc about a Northern community dealing with environmental damage, which will receive $75,000 in support from the funder.
And Mila Aung‐Thwin's Let There Be Light, which follows scientists devising energy crisis solutions, will receive $100,000, and Rama Rau's League of Exotique Dancers, about the vintage burlesque world, will be backed by a $75,000 investment.
Other investments include Jamie Kastner's The Skyjacker's Tale, about an airplane hijacker still at large after 30 years, receiving $75,000, and Léa Pool's En attendant maman, a minority coproduction with Switzerland, getting $125,000.
Pool's latest film focuses on at-risk children whose mothers are in prison.
Elsewhere, Francis Legault's Le Goût du pays, an ode to maple syrup and those who produce it, is to receive $125,000, and Michel La Veaux's Hôtel La Louisane, about a legendary Paris hotel, will receive $50,000 in Rogers Group of Funds coin.
The Telefilm/Rogers Group of Funds investment in earlier years helped finance popular Canadian feature documentaries like Rob Stewart's Sharkwater, Lixin Fan's Last Train Home and Paul Saltzman's Prom Night in Mississippi.