Breakthrough adds interactive to Science Max mix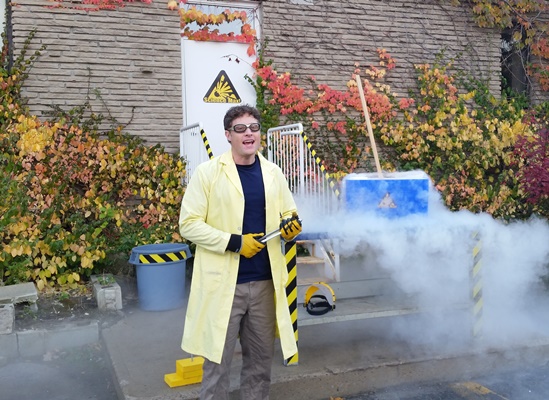 The Toronto-based prodco is adding an interactive layer to its new children's science show for TVO. (Science Max: Experiments at Large pictured.)
TVO and Breakthrough Entertainment have a hypothesis: science + kids + digital equal immersive educational entertainment.
The Toronto-based prodco announced this week it has commenced production on the interactive side of its new Science Max: Experiments at Large series, set to bow on TVO this September.
Geared towards 7 to 11 year-olds, Science Max Interactive will be an app and interactive-heavy website in which viewers of the show can get hands-on with what they learn on TV through online games, trivia and downloadable content.
Science Max Interactive is produced in association with TVOKids and received financing through the Shaw Rocket Fund's digital stream.
Montreal-based game developer Emerging Playgrounds consulted for Breakthrough on the app's creation, and educational science charity Let's Talk Science was also brought on board to fact-check all the scientific information being shared.
Bringing on board partners such as Let's Talk is a key part of creating successful content for broadcasters like TVO, Dorothy Vreeker, director of digital media at Breakthrough Entertainment, explains.
"We worked with TVO really well in that capacity because we both have the same goals; to be very close to the Ontario public school system's technological curriculum. But at the same time, it has to be fun and kids have to learn without even knowing that they're learning," she said.
The cross-platform nature of the site is also important for kids, she notes, as they may only have access to a smartphone at home and not internet, or vice-versa.
While declined to provide details on the budget for the interactive, Vreeker did say it was in the "more modest range."
The project will be promoted by TVO both online and on air as part of its Back-to-School programming, alongside a social media campaign.
Vreeker says she hopes the interactive will have legs and can travel with the Science Max series into other territories. "We've had success with that in the past," she notes.