MIPTV: Contenu QMi, Kabo Family ink co-development deal
The partners will use Kabo's Pick'n Mix comedy format formula as their development template, comprising of individual comedy sketches tailored to a broadcaster's schedule.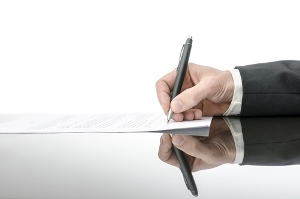 Canadian producer Contenu QMi and French partner Kabo Family have struck a co-development deal to make comedy formats.
The division of Quebecor Media will use as its development template Kabo's Pick'n Mix sitcom format formula, comprising individual comedy sketches tailored to a broadcaster's programming schedule.
Each episode explores character relationships, and can be built around shorter clips ranging from 13 to 52 minutes in length.
The KABO International division will handle worldwide distribution.
As Contenu QMi aims to exploit the international market for coproduction opportunities, the Quebec company signed earlier co-development deals with Israel's Armoza Formats and TF1 Production in France, on top of local partnerships with Canadian producers.
The announcement of the latest deal was made at MIPTV by Christian Baumard, CEO of KABO Family, and André Provencher, VP, creation and international development, Contenu QMI.
- Image courtesy of Shutterstock