Bell Fund distributes $4.7M across 38 projects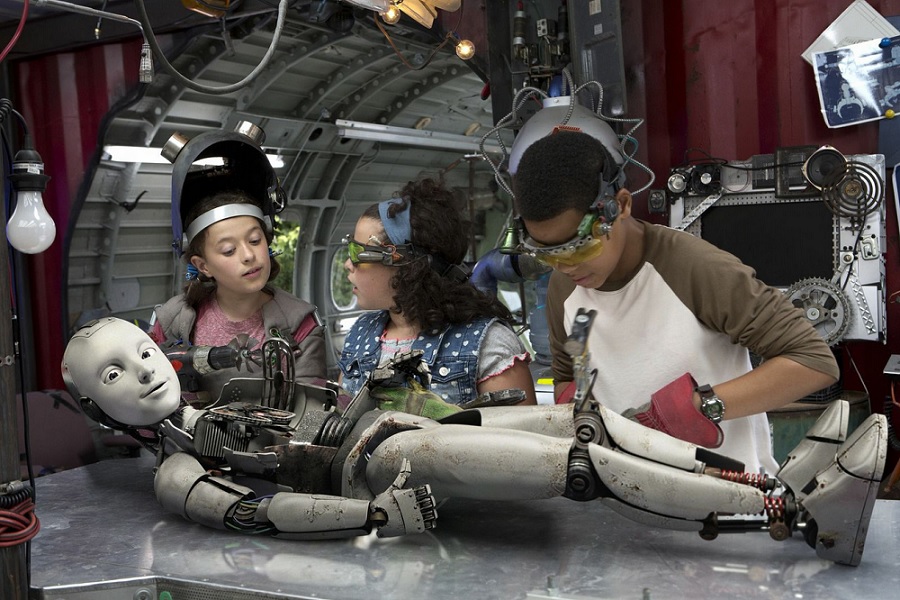 Digital media companions for Canada's Smartest Person and Annedroids (pictured) were among those selected for financing in this latest round.
The Bell Fund provided over $4.7 million across 38 projects in its latest round of funding, including the second season of Media Headquarters's Canada's Smartest Person and the third season of Sinking Ship Entertainment's Annedroids and their corresponding digital media projects.
Canada's Smartest Person's app allows viewers to play along with the game show every week against their family and friends; Annedroids' digital project is an interactive app that allows fans to conduct experiments based on what they see on the show.
In total, seven productions received funding under the English language broadcast and digital media production grants program. Included were Ten One Films' Amplify Her (Super Channel), the second season of marblemedia's Hi Opie! (TV Ontario) and the third season of Nerd Corps Entertainment's Slugterra (Family Channel).
On the French language side, broadcast and media production grants went to Production GFP's Camping de l'ours (Vrak), CarpeDiem Film and TV's La guerre des tuques 3D (Super Écran), Productions Pixcom's Les Argonautes 2015 (Télé-Québec), the second season of Production Casablanca's Série noire (ICI Radio-Canada) and  Toxa productions C'est juste de la TV (ICI ARTV) and Infiltration (Z télé).
In the low budget stream, English language broadcast and digital media productions funded include Temple Street's Killjoys (Space), EyeSteel Films' Last of the Blue Devils (Documentary Channel, Canal D), Little Engine Moving Pictures and Sinking Ship's Now You Know (TVO), Cheshire Smile Animation's Quizzine (TVO) and Saloon Media's Tornado Hunters (CMT). The sole French language production in the category was Blimp télé's Lucidité 55 trilogy (RDI).
Both Temple Street Media Ventures' The Music Room and Marblemedia's SlugTerra: Super Slug Off received grants from the Bell Fund's development program, while Productions Casablanca's Enfants vedettes (VRAK), Don Ferguson Productions' Newborn Moms (CBC), Headtrip Films' Snapshots (CBC) and Entertainment One Television's That's My Boy (Shaw Media-Global) received financing from the TV development online program.
In the professional development category, 13 programs received funding, including the Banff Festival Foundation's 2015 World Media Festival, the Toronto International Film Festival's TIFF Kids 2015, Hot Docs International Documentary Festival's Hot Docs 2015 – Industry Sessions, the Academy of Canadian Cinema and Television's 2015 Canadian Screen Awards, REcréé's Bientôt sur nos écrans and RPM's NUMIX 2015.
CORRECTION: A previous version of this story incorrectly identified Now You Know as owned by Sinking Ship Entertainment when ownership is in fact split between Little Engine Moving Pictures and Sinking Ship Entertainment.