W Network unveils new home reno show
Masters of Flip, starring Kortney and Dave Wilson, is part of a ongoing strategy to build up Corus' in-house talent lineup, execs say.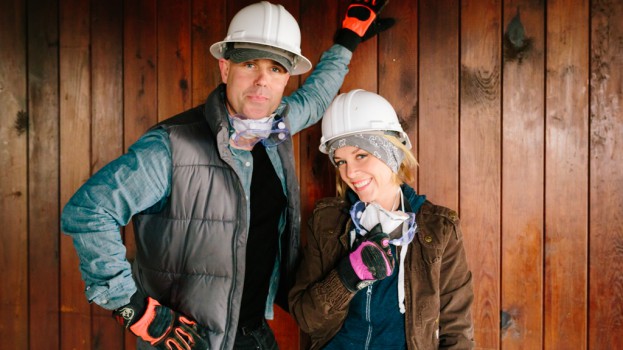 W Network is taking viewers out of town with its new shelter series, Masters of Flip.
Commissioned by Corus and in the works since late July, the series from Toronto-based Rhino Content will star Kortney and Dave Wilson, the talent behind CMT's Canada's Meet the Wilsons and Kortney & Dave: By Request. This time, the Wilsons will travel to the U.S. as they attempt to flip homes on time and on budget in Nashville, Tennessee.
The new series builds on the existing relationship both Corus and W Net's audience have with the Wilsons, and continue Corus' ongoing strategy to build its in-house talent lineup, execs say.
"There's a mutual relationship that already existed there and it was more of a conversational agreement to get the show going," says Maria Farano, director of original programming at Corus Entertainment.
"We've built successful shows like Property Brothers and Love It or List It and we've built it with exciting talent that is relatable to our audiences," she added. "We're building Kortney and Dave as the new Love It or List it show."
For John Macdonald, VP of television at Corus, the Wilson couple will set W's first home reno show apart.
"Kortney and Dave are going to be the main distinction between our show and some of the other shows that you may have seen flip or flop," Macdonald said.
Another key aspect of the series that Corus liked was its location, said MacDonald. Nashville has a variety of architecture and accessible home prices compared to other major North American cities like New York or Toronto.
"Many of our viewers can say, wow I can see how I might be able to buy that property for $200,000 or $300,000 and flip it and make $100, 000 in the process" said MacDonald. "At the end of the day you'll be coming back because you'll be falling in love with Kortney and Dave,"
For Rhino's producers Bruce Ellis and James Wilkes, the lure of the series was continuing to work with the Wilsons.
"[The Wilsons] had all this sort of [TV] industry experience but their real passion is flipping houses," said Abby Ellis, administration manager with Rhino Content. "It's a big beast and it's how they make money."
Rhino also plans to sell the show into the U.S. market.
"While the Canadian network is fantastic and the broadcast is awesome, we're definitely looking for U.S. viewership," Ellis said, adding that the Wilson couple already has a large fan base in Nashville.
Masters of Flip (12 x 60 minutes) will premiere May 12 at 10p.m. following an episode of Property Brothers at Home.  There will also be a sneak peak airing on May 5 following the Game of Homes finale.