Remstar pacts with L.A. producer on production division
Clark Peterson, producer on Khalil Gibran's The Prophet for Salma Hayek will head up Remstar Studios, based in Los Angeles. (Peterson pictured.)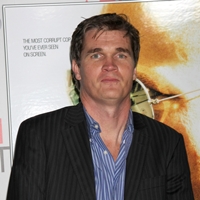 Remstar Group is pacting with Clark Peterson, producer on Kahlil Gibran's The Prophet for Salma Hayek, to launch a production and financing division.
The Los Angeles-based division, Remstar Studios, will develop, finance and produce film and TV projects.
Peterson will head up Remstar Studios, working closely with Maxime Rémillard, president and CEO of the Remstar Group, Montreal-based Remstar said in a release on Tuesday.
The programming template for the Remstar Studios will be films in the $10 million budget range, with international stars in lead roles. On the TV side, Peterson will focus on series structured as international coproductions and other foreign financing tools.
Peterson's movie credits include the Charlize Theron-starrer Monster, and he executive produced the pilot for CBS' Taxi-22, which is based on the Quebec series Taxi 0-22 that aired on Quebec's TVA from 2007 to 2009.