ACTRA Montreal announces 2015 award nominees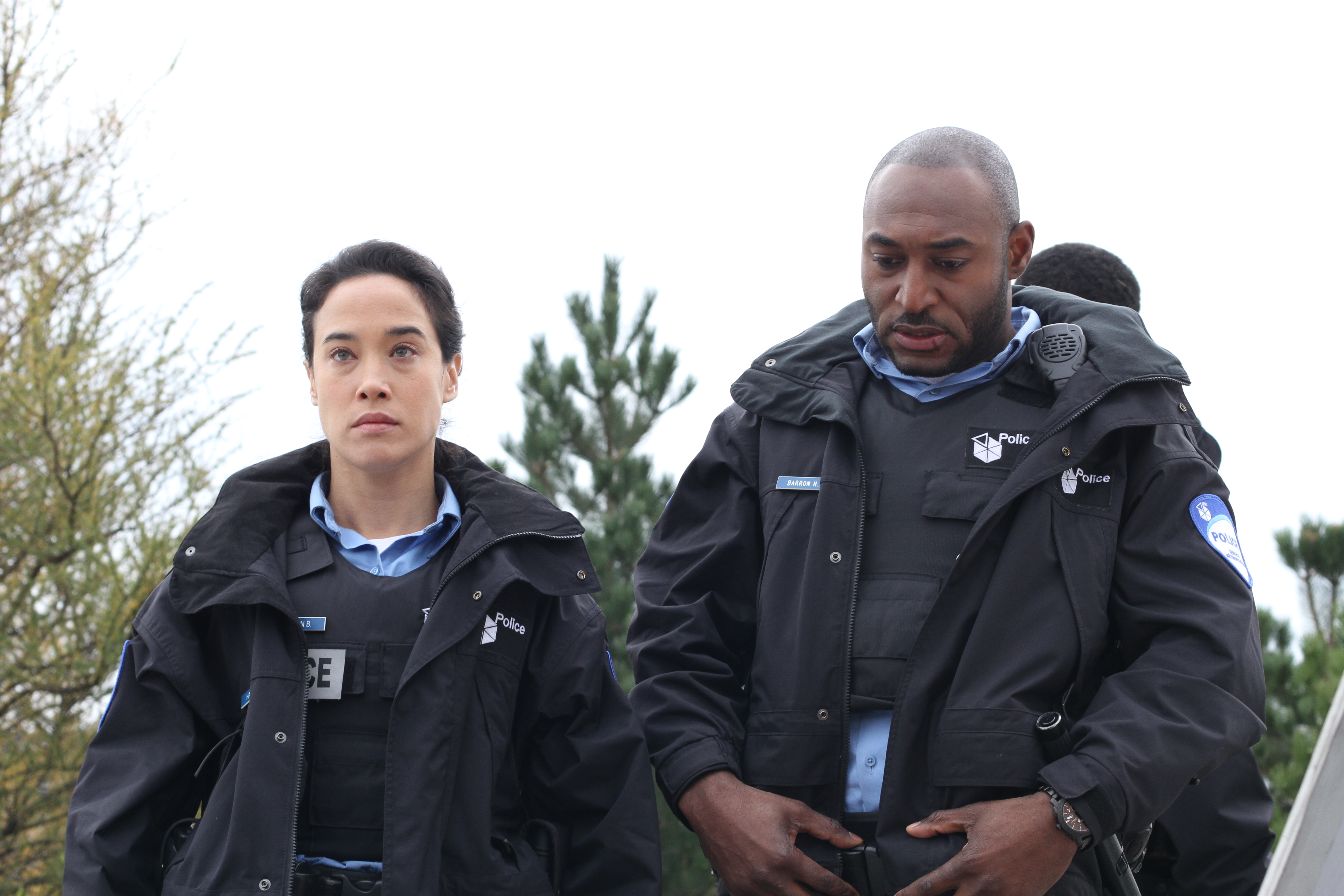 Multiple nods went to work from Pompeii and 19-2 (pictured), while Montrealers' work in Hollywood films such as X-Men also earned nominations.
The Alliance of Canadian Cinema, Television and Radio Artists (ACTRA) has revealed its nominees for the 2015 ACTRA Montreal awards.
In the category of Outstanding Performance- Stunt, Frank Gauthier, Héléna Laliberté and Naomi Frenette have been nominated for their work on Pompeii, which took home five Canadian Screen Awards on March 1. Brick Mansion's Stephen Lefevre and Francis Limoges are also nominated, along with Tyler Hall for his work on 20th Century Fox's  X-Men: Days of Future Past.
19-2 also received two nominations in the Outstanding Female Performance category, with nods for Mylène Dinh-Robic (pictured left) and Laurence Leboeuf. Other nominees include Caroline Dhavernas for her work on Hannibal, Sarah Booth for The Scarehouse and Meaghan Rath for Being Human.
The Outstanding Male Performance list includes father and son duo Mark and Jesse Camacho. The elder Camacho is nominated for his role in X-Men: Days of Future Past, while son Jesse is nominated for his role in HBO Canada's now-cancelled Less Than Kind. Other actors nominated in the category include Gianpaolo Venuta for Time of Death, Jonathan Silver for LARPs: the Series and Nicolas Wright for the Montreal-shot, Roland Emmerich-directed film White House Down.
Ubisoft Montreal's Assassin's Creed franchise saw three voice work nominations in the Outstanding Performance in a Video Game category. Catherine Bérubé and Dan Jeannotte were each nominated for their roles in Assassin's Creed: Unity while Tristan D. Lalla received a nod for his role in Assassin's Creed: Freedom Cry.  Also nominated is Teal Bishopric for Contrast and Alex Ivanovici for Outlast.
Outstanding Voice Performance nominations went to Liz MacRae for Bounty Hunters, Marcel Jeannin for Gon, Rachel Lefebvre for Sarila and Wyatt Bowen and Angela Galuppo for their work on Mia.
This year's ACTRA awards will also honour actress Ellen David with an award of excellence, while the community builder award will be given posthumously to Montreal entertainer and philanthropist Geraldine Doucet for support shown to the Montreal community.
The 2015 ACTRA Awards will be held on May 9 at the Rialto Theatre in Montreal.