Clique Pictures, Aberrant Pictures option The Western Light
Mackenzie Donaldson, Hannah Cheesman and Lauren Grant have teamed up to produce a feature film based on the Susan Swan novel.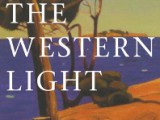 Clique Pictures and Aberrant Pictures have optioned the feature film rights to the Susan Swan novel The Western Light, the producers announced Monday.
The three producers attached to the project are Mackenzie Donaldson, who is also an associate producer on Orphan Black, Hannah Cheesman, who wrote and stars in the web series Whatever, Linda and Lauren Grant, whose previous credits include Wet Bum and Traceable. Donaldson and Cheesman head up Aberrant Pictures, while Clique Pictures is Grant's shingle.
The Western Light tells the story of a precious girl named Mouse Bradford who mistakenly puts her trust in an institutionalized ex-hockey player and convicted murderer. In addition to producing, Cheesman will write the screenplay for The Western Light and play the part of Mouse's aunt, Little Louise.
The Western Light was published in 2012 and is the prequel to Swan's international bestseller The Wives of Bath, which was published in 1993. The Wives of Bath was made into a feature titled Lost and Delirious in 2001 and starred Jessica Pare, Mischa Barton and Piper Parabo.
The deal was negotiated by Kim Witherspoon of Inkwell Management, Samantha Haywood of Transatlantic Agency on behalf of Susan Swan and Grant on behalf of Clique Pictures and Aberrant Pictures.