Bell Media to give Traceable four-channel bow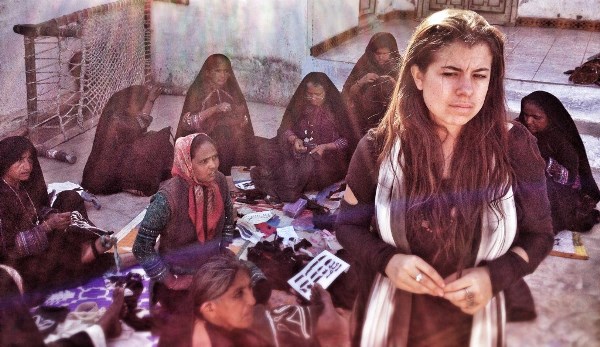 Bell Media programming exec Rachel Goldstein-Couto on why Jennifer Sharpe's debut documentary works across four channels.
MTV Canada will give Jennifer Sharpe's garment industry doc Traceable a multi-channel premiere MTV, Bravo, M3 and E! to coincide with the anniversary of the Rana Plaza factory collapse in Bangladesh on April 24.
"More and more we're experimenting with leveraging [programming] across different specialty channels…we are really trying to do it with our Canadian (content), to really leverage it and make sure it gets a lot of eyeballs on it," Rachel Goldstein-Couto, director of programming for entertainment specialties at Bell Media.
The documentary, which will premiere at 8 p.m. on all four channels, follows the story of fashion designer Laura Siegel, and her efforts to connect anonymous artisans with the design world as travels to India to develop her latest clothing collection using ethical practices.
Bell Media decided to back the doc early on after Sharpe and Siegel met with execs when they were still trying to get the project off the ground. Noting that MTV Canada does not often commission original documentary programming, Goldstein-Couto said Traceable fit into the specialty's "inward-facing" programming strategy of showcasing "young, amazing lives."
However, the broader themes covered in the documentary also made it ideal for a cross-channel play, she noted.
"With these four brands, [Traceable] touches on different things for the different demos each of those channels serve," she said, adding that the fashion element of the doc works for E!, the female-oriented subjects and subject matter works for M3 and the doc angle works for Bravo. 
She also noted that the cross-channel play means the documentary will be promoted on-air across all the channels, upping its exposure.
Traceable will bow across the four specialties on the two-year anniversary of the Rana Plaza garment factory collapse in Bangladesh where over 1,100 people died. The hope is that the documentary may receive a mention or more attention as part of larger conversations around the second anniversary of the collapse, Goldstein-Couto said.
Traceable was written and directed by Sharpe, and produced by Lauren Grant and Sharpe. Siegel served as executive producer. The documentary was produced by Clique Pictures in association with Bell Media, NBCUniversal Canada and the Rogers Telefund, with the assistance of the OMDC and Canadian Film or Video Production tax credits.