Super Channel orders Andrew De Angelis comedy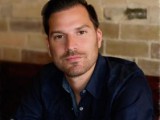 Pay TV service Super Channel has handed out an eight-episode series order for What Would Sal Do?, created by Andrew De Angelis and produced by New Metric Media, in association with DHX Media.
The comedy portrays  an entitled underachiever, Sal, who for the first time is challenged to be a good person on discovering he's the Second Coming of Christ.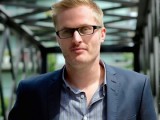 What Would Sal Do? (8 x 30 minutes) will shoot in Sudbury, Ontario starting in August, 2015, ahead of a spring 2016 launch on Super Channel.
Greg Copeland will produce the series, with Mark Montefiore (pictured top right) and Patrick O'Sullivan (pictured right) executive producing.
Samir Rehem will direct all eight episodes of What Would Sal Do?, which was commissioned by Julie Di Cresce, director of Canadian programming for Super Channel.