David Greene, Robert Scarborough win big at CSC awards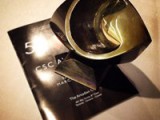 David Greene and Robert Scarborough were multiple award-winners at the 58th Canadian Society of Cinematographers Awards, held on Saturday evening at the Arcadian Court in Toronto.
Greene picked up the top prize in the TV Series Cinematography category for his work on the 12 Monkeys episode "Mentally Divergent," and also won the award for TV Drama Cinematography for his work on The Trip to Bountiful. Scarborough won top honours for Branded Content Cinematography, and for Web Cinematography for his work on Whatever, Linda.
In the director of photography awards categories, Nicolas Bolduc won the prize for Theatrical Feature Cinematography for Enemy, Jeff Maher won the commercial cinematography award, Daniel Grant picked up the Dramatic Short Cinematography prize, Bobby Shore won the Music Video Cinematography Award, D. Gregor Hagey and Stan Barua took home the Docudrama Cinematography Award for Close Encounters and Van Royko took home the Documentary Cinematography prize for his work on Monsoon.
Across the cinematographer awards categories, Mark Foerster won the Lifestyle/Reality Cinematography prize for Discovery's Mighty Ships, while Allan Leader won the News Magazine Cinematography award for his work on Discovery's Lava Tubes. Sarorn Ron Sim won the top prize for Corporate/Educational Cinematography, and Marc D'Armours won the sport news cinematography award. Jim Teevan won the Camera Assistant Award of Merit, and James Gill won the Student Cinematography Award.
Special Honourees for this year's awards included past CSC president Joan Hutton, who won the Special Service Award, David Moxness, who won The Masters Award, John Hodgson, who was presented with The President's Award, and Technicolor, which was awarded The Bill Hilson Award for its contributions to developing the Canadian motion picture industry.