Bravo Media U.S. greenlights Tricon series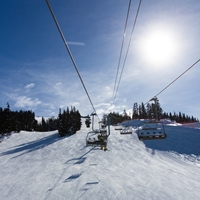 Tricon Films & Television coproduction Apres Ski (working title) has been greenlit by Bravo Media in the U.S., as revealed at the channel's upfront today.
The series is coproduced by Toronto-based Tricon Films & Television and Bravo, with Andrea Gorfolova, Jeff Hevert, Kevin Lee and Jameel Bharmal serving as executive producers.
The series follows staff at a Whistler, B.C. concierge service that serves a high-end and demanding clientele.
The announcement was made at the Bravo, Esquire Network and Oxygen Media Upfront press presentation in New York. Alongside Apres Ski, Bravo announced it was picking up True Entertainment's NeNe and Kim: The Road to Riches and Mother Funders; Lime Pictures and All3Media's Fit Club, Fremantle North America's My Fab 40th, Monkey Kingdom's Tour Group and Embassy Row and Realizer Productions' Recipe for Deception.
The Apres Ski pickup evolved out of several rounds of pitches between Tricon and Bravo Media, Gorfolova, who is president of Tricon, told Playback. While none of the previous ideas had worked out, Bravo made it clear to the company it was interested in working with them, Gorfolova explained, and when it said it was interested in ski town/skiing shows, Tricon went to work.
The company scoured Whistler for the right business to showcase in the series and decided to work with with Joey Gibbons and his company Gibbons Life, which runs a number of concierge and entertainment/leisure services and businesses in Whistler, B.C. Gibbons Life gave Tricon what they needed, Gorflolova said: a good cast, interesting visuals and a great environment. 
She also noted Apres Ski follows a similar behind-the-scenes format of another successful Bravo series, Below Deck, which looks at the working life of the crews and staff aboard luxury cruise ships.
Updated March 31, 2015
 - Image courtesy of Shutterstock