CBC's Richard Kanee on building a digi-first strategy
The CBC's new head of digital for English Services sits down with Playback Daily to discuss how new viewer habits and content curation strategies are shaping its digital-first approach.
By Etan Vlessing and Julianna Cummins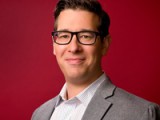 After CBC-Radio Canada leaders last year told employees to fix their focus on tomorrow and the fast-changing media landscape, newly installed English services head of digital Richard Kanee was last week blue-skying about YouTube as one possible way to get the pubcaster round the digital bend.
We're not just talking about the CBC distributing its content on YouTube.
Noting that it's still early in the game, Kanee floated the idea of CBC acting more like a YouTube multi-channel network (MCN) on the digital side, with the pubcaster curating Canadian talent and privately made content for the online universe.
"It's a little early to get into details. But those are exactly the conversations we're having," he explained.
Kanee cautioned that YouTube creators, some of whom make their living from the videos they post to the portal, were not necessarily looking to bring their content to the CBC to get it on traditional TV airwaves.
Instead, he sees YouTube stars having their own mass audiences – as in the prevailing MCN model – on which the CBC could, in turn, partly build out its own digital strategy.
"[YouTube] is a bucket that we recognize is important for our audience. It's an important category for Canadian creators. And given our mandate, we need to understand how we can support and amplify those activities," Kanee said.
This digital transformation diverges from the mobile-first strategy first unveiled in June 2014 by CBC-Radio Canada president Hubert Lacroix, which has more to do with news-gathering and delivering content to phones and tablets, he explained.
As outlined to Playback Daily, a broader digital-first strategy has not only YouTube and the proliferation of online video in mind, but three other key Canadian audience habits he argues the CBC needs to address.
First off, the CBC wants to zone in on audience behaviour encouraged by emerging OTT video services, including on-demand and binge-viewing. So the CBC will look to tailor its digital video content to new viewer trends and appetites, while at the same time exploiting the exposure OTT services like Netflix can offer.
For example, the CBC is looking to improve the digital video offered through its website and other digital portals, such as CBC-specific apps on gaming systems like Xbox.
"We believe that we need to do a much better job than what we do today of offering that over-the-top video experience on whatever device you are looking to engage it with," Kanee said.
The pubcaster will also focus on how it can better develop its on-demand digital audio offerings in the talk radio realm. Increasingly, consumers want to listen to podcasts in the background while they are doing something else, which the CBC currently facilitates through a free iOS app. The CBC also operates CBC Music, a free service offering 50 stations and over 150,000 songs. But it's a crowded, increasingly sophisticated category and to that end, Kanee acknowledged that the possibility of a premium paid service for its audio products is not off the table.
"We are at the earliest stages of what that could mean for the CBC, or what does it mean for the CBC – it's a question mark," Kanee said.
Finally, the CBC is also taking a closer look at how it presents and publishes web-based content, with Kanee stressing it is no longer useful to look at digital portals as simply a website. Rather, the goal is to look at how to get digital audiences to engage with all the assets CBC has to offer and narrowly define "the kind of audience experience we want to deliver."
"The more we can invite Canadian creators, our audience and our advertisers into that [digital] process, the greater benefit we can deliver to Canada as a whole. That's the aspirational view," he said.
The four audience trends form the pillars on which the CBC will build and sustain its digital transformation over the next five years, focusing on "experimentation and iteration," Kanee said.
The focus on ideas, trials and possible errors echoes the bootstrap mentality of the digital start-up world Kanee comes from, as president and CEO of entertainment software company Creative D Inc.
Startup lingo peppers Kanee's descriptions, as he discussed generating and quickly getting product to market then tweaking as required to get consumers to bite and use the content.
"All we're doing right now is figuring out how we land somewhere that proves our principles and a set of assumptions, and how do we iterate quickly and expand on the things that we see get traction," he said.
Of course, the CBC isn't a nascent tech startup. Its culture is built on its radio and TV pubcasting roots, not venture capital and profits from exit events. In this new context, Kanee sees an organization as much recognizing a need to change with the digital times as fearing the threat to existing jobs.
"This is an organization that's been through a lot of change. And so getting folks aligned to the next round of change is a big part of what we do," he said.
Kanee added the digital transformation is not about leaving radio and TV behind. "We see this as an ecosystem. Broadcasting isn't going away. The value proposition of broadcasting in the day-to-day lives of Canadians has just shifted. There are choices now," he said.
"So it's not an either/or, and people shouldn't feel threatened by digital. We really are creating an ecosystem of media, and the big shift is to say digital isn't a thing we do afterwards, it's its own channel and set of channels and needs to be privileged in the same way TV and radio is," Kanee explained.