Indie producers weigh in on Let's Talk
While some indie producers applaud the latest moves by the CRTC to encourage big-budget Canadian programs, the decisions have created a high degree of uncertainty.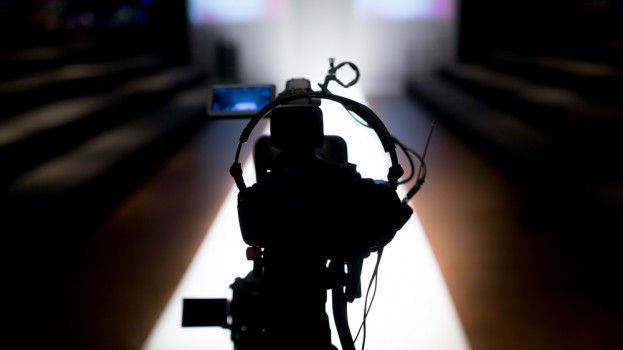 While the latest CRTC Let's Talk TV decisions may aim to encourage more big-budget Canadian productions, it has yet to be seen how these shows will be financed and what these latest moves could mean for the industry in the long run, say some of Canada's independent producers.
"We applaud the CRTC initiative to encourage quality Canadian big-budget dramas that can compete internationally and worldwide. It is an amazing way to go. But we are really disappointed that they did not make provisions to actually make that happen," Catherine Bainbridge, executive producer and producer with Montreal-based Rezolution Pictures told Playback Daily.
Throughout the past two weeks, the CRTC has released a raft of decisions that will transform the Canadian broadcasting system. One such change was the elimination of daytime television quotas while maintaining the requirement that 50% of programming between 6 p.m. and 11 p.m. must be Canadian content. With these changes, broadcasters will be able to divert their Canadian-content dollars to a smaller number of shows.
However, Bainbridge noted the overall amount broadcasters have to invest in Canadian content has remained the same, despite the CRTC's push to promote "quality over quantity." The latest orders by the CRTC to unbundle cable packages also make broadcaster's business models more unstable, and thus stand to impact Canadian production, Bainbridge said.
"If that cable money diminishes, where are we going to get the money to pay for these big-budget dramas?" Bainbridge asked. She would like to see the CRTC introduce a funding model like that currently seen in the U.K., where consumers must pay a TV licence fee to own a television with that funding going to the BBC.
Other producers pointed to the CRTC urging more bigger-budget TV series allowing indie producers to be more world-facing as they look to survive and thrive in an increasingly global market.
Indie producers who focus on the Canadian market and domestic broadcasters, on the other hand, could be hamstrung by dwindling dollars on offer at home for TV series production.
Michael Prupas, CEO, Muse Entertainment – which ranked #4 last year on Playback's Indie List – noted noted that one positive outcome is the potential intensification of Canadian content funds into higher-budget productions, although he conceded that indie producers who depend heavily on Canadian broadcasters will struggle. The Montreal-based prodoco's slate currently includes its Tut miniseries, set to air on Spike TV in the U.S. and Canada.  Past productions include the cross-border The Kennedys miniseries and Canadian historical drama Bomb Girls on Global TV.
He said he hopes some of these changes can open the doors to more international coproductions.
"What I am hopeful about is that there might be ways of this generating more activity at the international coproduction level with European broadcasters and European producers, where there seems to be more of a demand for certain degree of international programming that has an American feel to it which we can offer," Prupas said.
While Muse Entertainment focuses more on international audiences, Canadian content requirements for daytime programming provided a secondary market for some of their content, which may change following the Let's Talk TV decisions.
"We had a high-end Canadian program  that was negotiated for sale to a secondary market in Canada and as a result of the decision last Thursday they called us up and said 'we don't want it now,'" Prupas said. While sales of this nature make up a small part of Muse's business, he said it could be of greater significance to others.
"There is no question that the demand for Canadian content programming in the secondary markets helped companies that had library values there," Prupas said.
Maria Armstrong of Toronto-based Big Coat Productions said it's too early to say what the Let's Talk TV decisions will mean for her company. She did note smaller prodcos may need to amalgamate or stand the risk of failing entirely. While the elimination of Terms of Trade is a concern, Armstrong called for broadcaster and prodco collaboration to help both survive in a new media landscape.
"My overall feeling is that we have to find some way of working together to maintain the industry. Broadcasters and producers have to work together in a positive way for there to be a win-win for all of us. It is the only way we are going to be able to sustain anything in the industry," Armstrong said.
- with files from Etan Vlessing
- Image courtesy of Shutterstock