Reactions roll out to Let's Talk phase two
Initial broadcaster reactions cater to consumer choice, while advertising experts wonder if the loss of niche channels in an unbundled regime means the loss of niche audiences for TV.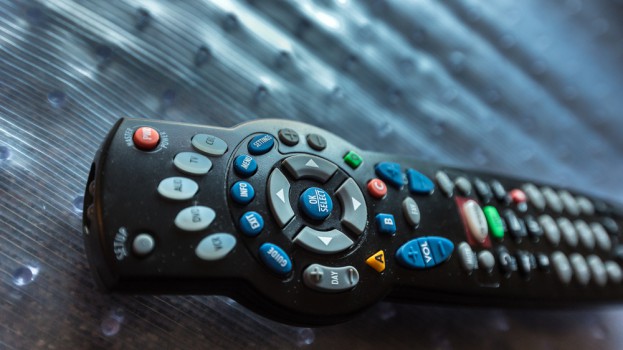 After largely keeping silent following the first phase of Let's Talk TV announcements March 12, a few Canadian broadcasters offered reaction to the CRTC's decision Thursday regarding the unbundling of cable channels.
Rogers, which stridently argued for the inclusion of U.S. "4 + 1″ channels in a skinny basic offering in last fall's Let's Talk TV hearings, was muted in its official reaction to the CRTC's ruling in favour of a la carte cable channels and skinny basic (which may include 4 +1), only stating that it was already on the path.
"We know consumers want more flexibility and we started down this path several years ago – we already offer dozens of services a la carte and in theme packs. This decision gives us more certainty so we can offer even more choice," the company said in a statement provided to Playback.
In its public statement, Shaw too focused on the positives for consumers.
"We are pleased that the Commission has built on the foundation of previous Talk TV decisions to support a bold yet balanced and orderly policy framework that will give Canadians increased choice, while providing producers, broadcasters and distributors more freedom and flexibility to innovate and create the next generation of content experiences for Canadians," Brad Shaw, CEO, Shaw Communications, said in a statement issued to Playback.
"While this new regulatory environment will not be without challenges, the Commission has provided real opportunities for Shaw to continue delivering the best content experiences possible for our customers and viewers within a healthy, dynamic and competitive environment."
Bell Media declined comment on the day's announcement.
On Friday, the Canadian Cable Systems Alliance (CCSA) weighed in, praising the unbundling move and new wholesale code of conduct as positive for its membership, comprised of 115 indie cable, telcom and internet companies.
"In order for our member companies to provide more choice and flexibility to our consumers, we require more choice and flexibility in our wholesale arrangements with the large programming suppliers," the organization said in a statement. "Today's announcements provide small and medium sized distributors with the much-needed flexibility and clear guidelines that should allow us to compete fairly with the vertically integrated companies and ultimately provide better service to Canadian customers in all parts of the country."
On the producer side, Canadian Media Production Association (CMPA) president Michael Hennessy, speaking directly after the CRTC's announcement, said the decision to implement pick-and-pay and skinny basic cable packages won't necessarily have a huge impact on independent producers, noting that many of the smaller channels that might not survive the change were licensing few original productions anyway.
However, like in the recessionary years, producers may feel the pinch from broadcasters less willing to spend.
"I think the broadcasters themselves are going to pull back from investing in Canadian content and commissioning many new original shows," Hennessy said. "They are basically going take the position that their business is threatened and they aren't making any long-term bets."
Of greater concern to Hennessy is the decision released last week by the CRTC to remove adherence to the terms of trade agreement, effective April 2016.
"The commission removed the safeguards to ensure that we have bargaining power when it comes to the vertically integrated broadcast gatekeepers," Hennessy said.
He noted that it was "ironic" the latest CRTC decision afforded some protections to independent broadcasters and distributors via the new wholesale code of conduct to help them survive in a pick and pay world but removed similar negotiating power for indie producers.
On the advertising side, execs note that while much still depends on the pricing models established by the BDUs, the changes are likely to make it harder to reach niche audiences if smaller channels shut down.
Bob Reaume, VP, policy and research, Association of Canadian Advertisers (ACA), says he doesn't think the drop in channels will be drastic, but says overall the changes will result in less choice, not more.
"I find the pick and pay options ironic because last week the CRTC was talking about moving towards an era of abundance and I think we will be moving back towards days of channel scarcity," he says. "I do think we will lose some very good channels that would appeal to niche, and in particular, light TV viewers. This will lead to an emphasis on the popular TV channels, those are the ones that will get picked and played," he says. "Advertisers will use those of course, but you can only go so far with that."
That drop in channels will likely mean higher prices to buy ads, noted Lina Alles, chief trading officer at Mindshare Canada.
And Bruce Neve, CEO, Starcom MediaVest Canada and chair of the CMDC, says he is surprised the CRTC didn't go further with its decision, noting that the requirement of a skinny basic package "doesn't go all the way in giving consumers choice."
"I thought the ultimate objective was to start with no mandated basic package," he says. "This model won't stop the evolution towards cord cutting."
with files from Katie Bailey, Val Maloney and Julianna Cummins
Updated by Katie Bailey on March 20 at 11:00