Canadian film needs 'acceleration,' CineCoup CEO tells MPs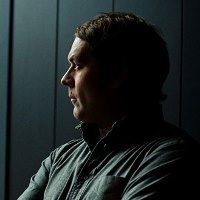 The Canadian Heritage committee's review of the Canadian feature film business resumed this week, with key players offering solutions to the biggest issue to confront the industry these days: how to finance local movies and find audiences for them at home and internationally.
CineCoup Media CEO J Joly told the all-party committee of MPs that Canadian film needed to "embrace acceleration and urgency."
"We have to look for more private capital, we have to create greater revenue earlier in the system, and basically we have to be more democratic and transparent," Joly told the March 9 hearing on Parliament Hill.
The Cinecoup founder was addressing Canadian politicians as Wolfcop, the debut feature from his Cinecoup accelerator, was released on DVD this week by Image in the USA and Anchor Bay in Canada. In his presentation, he offered that the industry didn't need to focus on major media markets, but should target Canadians in all of its regions coast-to-coast.
"You don't have to just live in Montreal or Toronto or Vancouver. I actually believe that there is more talent in… this country aggregated than there is in any single media centre," he said.
Ken Dhaliwal, a partner at Dentons Canada, urged the Heritage committee to review Canadian-content rules to go beyond tallying up points based on creative personnel and to also look at what Canadians are currently doing on the world stage.
Dhaliwal pointed to the Canada-Germany coproduction Pompeii as an example of a Canadian collaboration with an international partner. Pompeii was shot in Toronto by Paul W.S. Anderson and starred Keifer Sutherland and Kit Harington. He said more bigger-budget Canadian movies with bankable international stars would be possible if they were to be structured as co-productions.
"It's not just the people involved, but where it's shot, does it have some history related to Canada or the diversity, and that kind of thing. I think that's actually something that is a bigger policy point, but it's something that would impact the entire system and make it a little easier for producers to access things," he said.
Oakville MP Terence Young told the industry players appearing on Monday that the Heritage committee was looking with its industry review at how to create "value-added jobs" for Canadians taking part in movie-making.
"For example, we don't just want Canadians to be the actors, the singers, but also the writers and decision-maker: producers, directors and financiers," he said during one line of questioning.
That brought an answer from Lui Petrollini, a partner in media and entertainment at Ernst & Young, who called for existing guidelines on how a Canadian producer must control a coproduction to be relaxed to allow more international collaboration.
"…There are other guidelines that really limit their (producers) ability to partner with non-Canadian producers or receive financing from sources that could potentially provide the majority of the financing," he told the committee.
Petrollini pointed to an existing points system rule where one of the top two highest-paid actors has to be Canadian.
"If we could relax that rule and perhaps have something where we still have a screenwriter or a director who has to be Canadian… that's the sort of thing I'm looking at," he said.
The Heritage committee review of Canadian film continued with another hearing on Wednesday.