Meet the Family, Package Deal cancelled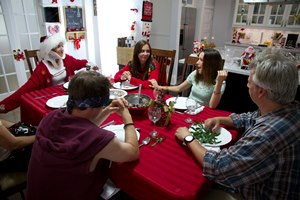 City's Meet the Family and Package Deal series will not return for third seasons.
"Despite the strong teams behind both series and critical acclaim garnered to date, Package Deal and Meet The Family were unable to connect with the audience needed to continue," Nataline Rodrigues, director of original programming at Rogers Media, told Playback Daily in a statement on Wednesday.
Meet the Family, the hidden camera reality series from Frantic Films, captured the first meeting with a partner's family. The reality series, executive produced by Derek Harvie, Jamie Brown and Jeff Peeler, had a limited eight-episode first season, followed by a 13-episode second season.
The Package Deal comedy was showrun by Los Angeles-based Andrew Orenstein, with Corner Gas' Rob Sheridan also writing and producing on the Thunderbird Films production.
The multi-camera sitcom starred Harland Williams, Julia Voth, Randal Edwards and Jay Malone.
"We remain committed to Canadian originals, and we are proud to have provided our viewers with two fun seasons of both series," Rodrigues said.