IFC Midnight takes U.S. rights to Hellions
Bruce McDonald's Halloween horror thriller debuted at Sundance.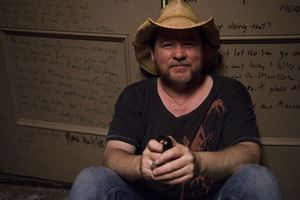 IFC Midnight has picked up the U.S. releasing rights to Bruce McDonald's Hellions after its world premiere at Sundance.
The sale was confirmed to Playback Daily on Monday by producer Whizbang Films. The U.S. releasing deal was hammered out by Sean Berney for IFC Midnight and Nate Bolotin for XYZ Films, representing the Canadian producers.
Hellions, produced by both Whizbang and Storyteller Pictures, is a Halloween horror thriller based on a screenplay by Pascal Trottier. The film received financing from Telefilm Canada.
The genre pic by Pontypool director McDonald also has pay TV deals with The Movie Network and Movie Central.
The story follows a teen, played by Chloe Rose, who must survive a Halloween night from hell when three malevolent trick-or-treaters come knocking.
Rose leads an ensemble cast that includes Robert Patrick, Rossif Sutherland, Rachel Wilson, Peter DaCunha and Luke Bilyk.
Frank Siracusa and Paul Lenart produced Hellions.