City, Netflix to release Between week-by-week
There will be no initial binge-viewing opportunities for the six-part drama, including on Shomi (Between star Jennette McCurdy pictured).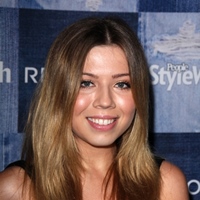 The Canadian drama Between will debut on City on May 21, for a six-episode run on Thursday night at 8 p.m, it was announced Monday.
But how Between bows on Shomi and on Netflix in the U.S. and the rest of the world opens a window on the complex dance required to be undertaken by international broadcasters and streaming services to debut dramas and comedies they are increasingly partnering on.
Between follows the stories of the residents of Pretty Lake, a town under siege from a mysterious disease that wipes out everybody except those 21-years-old and under. Outside of Canada, the Jennette McCurdy-starring drama will be available to global audiences on Netflix, also starting on May 21.
And back at home, Between will make its exclusive Canadian SVOD premiere on May 22 via Shomi. To back that launch, Rogers Media, which has the worldwide first window rights to Between, will, from May 18, unveil the web series Between Video Yearbook, featuring eight, two-minute episodes that show one of the characters on assignment for the school's yearbook and interviewing students pre-outbreak at Pretty Lake.
At the same time, Netflix in the U.S. and the rest of the world has decided against offering audiences a binge-viewing option for Between from May 21. To do so, the U.S.-based streamer would have needed to wait until all six episodes of the drama aired on City, which has the worldwide first window rights.
Instead, Netflix will go day-and-date with City and release the six-parter one episode a week to build an audience.
Netflix did the same in Canada with another dystopian drama, The CW's The 100, acquired from Warner Bros. Television.
Shomi, another streamer that touts its binge-viewing potential to its Rogers Media and Shaw Media subscribers, will also release the drama over six weeks. The staggered release on Shomi aims in part to help Rogers Media avoid cannibalizing the City audience.
Between, developed by City, was created by Michael McGowan, who executive produces along with Don Carmody, David Cormican and Naveen Prasad.
Jon Cassar (24, The Kennedys) directed the first two episodes for the drama from Don Carmody Television, Mulmur Feed Co. and in association with Elevation Pictures Corp.
Elevation will oversee worldwide distribution.
- Image credit:  Helga Esteb / Shutterstock.com