Star System 2.0: How digital is reshaping talent development
Suffice to say, the idea of a Canadian "star system" never fails to ignite a cocktail party conversation.
For years, the Canadian entertainment industry has lamented the lack of a Hollywood-style star-making machine. Without a studio system or the sheer scale of (vertically integrated) American media, Canada's modest volume of content output is often overshadowed by the bright lights to the south.
But look closely and there is a new story emerging – a next-gen star system that is driving significant changes in the business.
It's now possible to get closer to the A-List without any help from what used to constitute a star system: traditional media, and lots of it. Without the middleman, a bevy of new online stars is being born, and the Canadian industry is starting to come knocking.
Online personalities are garnering huge fanbases. Montreal-born Epic Meal Time, for example, co-starring now-bona-fide celebrity Harley Morenstein, has 6.6 million subscribers. Twenty-one-year-old Toronto YouTube fashion vlogger LaurDIY has 1.3 million subscribers.
It's audiences like these that, in part, spurred Blue Ant's 2014 investment in Omnia Media and played a role in Corus's $12 million investment in U.S-based women's lifestyle network Kin Community in the same year.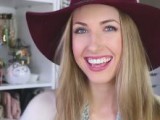 Prior to its investment in Kin, Corus was already interested in the opportunity of exploiting online talent. Working with Toronto's RTR Media, it sourced talent to fit its female-focused remit, developing and greenlighting an eight-episode run of Get Ready with Rachel for WNetwork.com. It's hosted by Canadian Rachel Cooper (pictured), creator and star of YouTube channel RachhLoves, which has more than 400,000 subscribers and 35 million views.
Granted, web series are not huge investments for broadcasters and it's clearly an efficient way to incubate talent. However, it's only quite recently that broadcasters have been able to start capitalizing on the opportunity that incubating digital talent creates in a revenue-positive way, says Corus' head of programming and production John MacDonald.
"We're now at this tipping point in the media business in general where it's easy enough for advertisers to buy digital effectively and easily and measurably, which television has been doing for a while," MacDonald says.
"So now there's a critical mass on both sides. Buyers are increasingly finding that taking both of them in combination is a wonderful solution for…their advertisers. And we try and find personalities or creatives who have got a way of reaching an audience on a consistent basis that engages on a very fundamental level."
Both advertisers and broadcasters have had to adjust to the new "celebrity" landscape. Young people especially no longer see talent as special or inaccessible – they expect a different relationship with the people they see on screen.
"There's a real value that's created between audiences and creators that's just different than television, which tends to be more of a passive experience," Kin Community CEO Michael Wayne explains. "TV is becoming a little more intimate and digital platforms are starting to evolve."
Canadian entrepreneur and early YouTube personality Corey Vidal seized the mainstream potential of YouTube's star-making machine two years ago by founding Buffer Festival, a three-day festival of YouTube content and stars.
He'd been a part of informal YouTube "meet ups" in the mid-Oughts that brought together talent and fans. The explosion of online talent in the last two years inspired Buffer Festival, which last fall sold 10,000 and packed the TIFF Bell Lightbox night-after-night with over-excited young people.
"I wasn't able to walk around without getting mobbed to the point where I wasn't able to move," Vidal recalls.
That kind of attention has attracted advertisers – companies like Intel and Tim Hortons have inked promotional deals with Vidal – and where advertiser interest goes so too does the industry.
The changing nature of celebrity is being felt at Canadian talent agencies, which no longer rely only on traditional mediums like performances, photo shoots or commercials to find rising stars.
Jennifer Goldhar Gossack, VP at Vancouver- and Toronto-based The Characters Talent Agency, says digital media has created a new opportunity to break into the industry – especially at an earlier age and without classical training.
"Someone who has a digital presence may get in the room regardless of their training because the agent can sell them as 'the next hot thing' who already has an online following," she says.
But while Gossack has seen an increase in field casting requests for online talent, her company, as most of that caliber do, sticks to unionized employees only.
According to Gossack's colleague, agent and talent manager Michael White, that's one of the reasons the industry is starting to see more unionized digital series.
"As the [online] talent become union members, productions have had to adapt and go union as well. One of the biggest misconceptions is that if you have a low budget for your project, you can't afford union talent. If you have a great concept, people will want to be a part of it and the unions have certain allowances for lower budgeted projects."
ACTRA confirms that it is seeing a rise in membership interest from online-based talent, and of productions accessing its TIP (Toronto Indie Production) program.
"Absolutely, we are seeing it as a trend," says David Sparrow, president, ACTRA Toronto. "As any new medium develops, people who are artistic start to become creative within it and then sooner or later their work is exploited and they look for opportunities to be part of the revenues that are generated."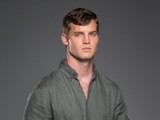 The rising influence of online celebrity can flow two ways. When established actor and 19-2 star Jared Keeso created the popular YouTube series Letterkenny Problems in 2013, he sank roughly $6,000 into making a handful of short, quirky episodes about two trash-talking friends from a small Canadian town. Today the series has garnered more than seven million viewers – compared to a total of 3.4 million viewers on 19-2 – and earned Keeso a development deal with Bell Media.
This is a game-changer for Canadian talent, who, by and large, are no strangers to the multi-hyphenate universe.
"I've gotten more recognition and I've done more for my career in five, two-minute episodes of Letterkenny Problems than I have in 10 years of doing anything else," Keeso says. "If you're not working, you have to be doing something to create an audience. YouTube allows us to carve our own career path as opposed to having to live and die by the producers, networks, and wait on casting calls. You're going to be on the radar after that, if you're known as a creative rather than just an actor."
So, while an interview on eTalk still matters, a new globalized star-making system has emerged and there is no barrier to entry. And given the entrepreneurial nature of Canadian talent, who's better poised to take advantage?