Canadian Screen Awards hold steady on ratings
The Screenies added about 10,000 viewers over last year's overnights, holding at around half a million viewers.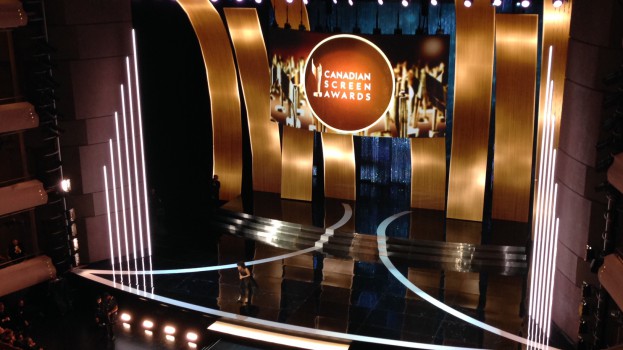 With a new venue, comedian Andrea Martin at the helm and some Hollywood star power on hand, the Canadian Screen Awards saw its ratings hold steady year over year for the 2015 edition.
The CSAs attracted an average audience of 543,000 viewers (overnight, 2+) for the Sunday night 8 p.m. broadcast of the annual awards gala.
That builds slightly on 2014′s overnights, which saw 534,000 viewers tune in, but still represents a drop from the Screenies inaugural year, which hit a high note of 789,000. 
By most accounts (a.k.a. social media and regular-media), the 2015 edition of the awards represented a win for the Academy, with Martin earning good reviews for her comedic chops and the glossy new venue and production values creating a more cohesive, viewer-friendly evening. It was a sharp contrast to the week-earlier Oscars, with many of host Neil Patrick Harris's jokes falling flat and the evening dragging on well past primetime.
Martin, on the other hand, had the house laughing from her first few (risqué) seconds on screen through to the end of the two-hour broadcast. And, unlike the year prior, a tightly choreographed schedule left lots of time for honouring the night's headline awards, including Orphan Black as best drama and Mommy as best film.
Related: Sunday Night Lights: How Cimoroni & Co upped the Screenies game; Orphan Black, Mommy sweep Canadian Screen Awards