Digital immersion: Playback Spring 2015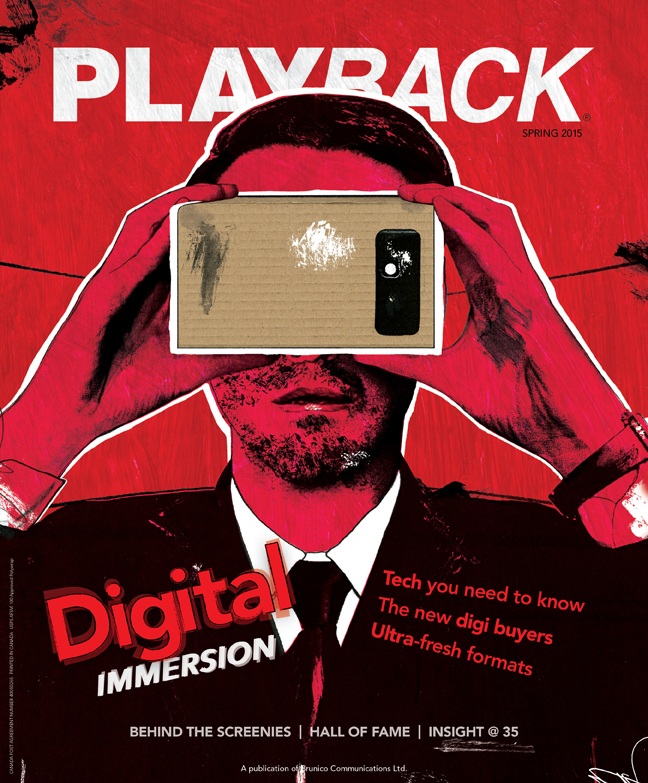 While it's still very much winter outside in Ontario, it's spring at Playback magazine this week.
Featuring original cover artwork from Montreal-based graphic artist Tara Hardy, the issue takes a look at next-gen trends for producers to watch in digital media, the immersive new world of virtual reality, this year's Canadian Screen Awards gala and nominees, as well as a tribute to Insight Productions' 35th anniversary.
This issue also marks the announcement of the latest inductee in Playback's Canadian Film and Television Hall of Fame: Lyse Lafontaine.
Through her long list of accomplishments bringing Canadian stories to the big screen, Québec-based producer Lafontaine has made an indelible mark on Canadian cinema. Unafraid to take risks, she's taken on projects as disparate as Jean-Claude Lauzon's 1992 film Léolo, 2010′s high-profile Mordecai Richler adaptation Barney's Version to her past and present work with rising star Xavier Dolan. Playback Canadian Film and TV Hall of Fame inductees are nominated and voted on annually by an advisory board of peers.
Print copies are in the mail now and digital subscribers will see stories appearing throughout the next several weeks. Stories will be posted online throughout the next few weeks and this page will be updated regularly with stories as they are added.