Jamie Dagg shoots debut feature River in Laos
Rossif Sutherland (pictured) and Sarah Botsford star in what the producers claim is the first North American movie to shoot in Laos.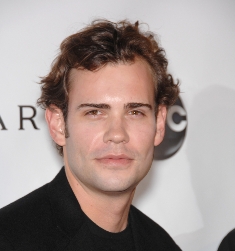 Hollywood movies like Uncommon Valour or Air America that are set in Laos were instead shot in neighbouring Thailand.
But Canadian writer/director Jamie Dagg chose Laos itself for his debut feature, River, which stars Rossif Sutherland as an American volunteer doctor who makes a critical error during a surgery that results in the death of a 10-year-old girl. Canadian actress Sarah Botsford also stars.
Nick Sorbara of RedLab Digital is in Laos to oversee production, and had to bring in three cameras and sound gear. The main keys, including, DP, camera operator, line producer and sound engineer all came from Canada. Producer Mattie Do of Lao Art Media, which produced the 2012 Lao horror film Chanthaly, is supporting the River shoot as the local fixer.
And Chanthaly stars Amphaiphun Phimmapunya and Douangmany Soliphanh have also joined the River cast.
The production is collaborating with local filmmakers and politicians to ensure the cameras keep rolling on what the producers claim is the first North American film to shoot in Laos.
Production will continue in Laos and Thailand through March 11 while post-production is set to take place at Redlab Digital in Toronto.
River is coproduced by Toronto-based Know Rules Media, and executive produced by David Miller and Jai Khanna.
Image: Rossif Sutherland / Featureflash / Shutterstock.com