CBC orders English adaptation of Quebec drama Nouvelle Adresse
Sphere Media Plus is producing the French language drama for the English Canada market after the earlier success of the 19-2 adaptation on Bravo.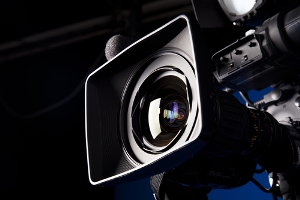 After the success of 19-2 on rival Bravo, the CBC has greenlit New Address, a 10-episode drama from Sphère Média Plus.
As with 19-2, New Address is another adaptation by the Montreal-based TV producer of a popular Quebec series, this time Nouvelle Adresse.
The English language adaptation of Nouvelle Adresse will be shot in Montreal in summer 2015, ahead of a fall 2015 launch on the CBC.
The family drama follows a journalist and single mother faced with terminal cancer who must help her three teenaged children get ready for the future. So she leans on her two brothers, a sister and her parents for help.
There's no word on casting or other creative for the upcoming CBC adaptation.
The greenlight was unveiled by Sally Catto, general manager of programming at CBC English Television, and Jocelyn Deschênes, president and executive producer at  Sphère Média.
- Image courtesy of Shutterstock