Tatiana Maslany, Gavin Crawford big winners at ACTRA Awards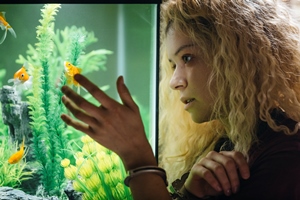 Tatiana Maslany earned the ACTRA Toronto award for best actress on Friday night for her star-turn on Space's Orphan Black.
Maslany won the same ACTRA award in 2013 for her role in Picture Day.
Other winners include Gavin Crawford picking up the best male performance trophy for his role as Adam in Two 4 One.
And Cory Doran won the outstanding voice work trophy for his character of Mike in Total Drama.
Other highlights included Tina Keeper giving ACTRA Toronto's 2015 award of excellence to Tantoo Cardinal,  and Marco Bianco presenting the ACTRA Toronto stunt award to Jamie Jones.
The 2015 edition of the awards gala was held at The Carlu in Toronto, and were hosted by Arisa Cox.