Shaw Media, NSI team for diversity initiatives
Shaw Media and NSI are launching a TV director course to encourage women of all backgrounds and men of Aboriginal or visible minority backgrounds to work in scripted series.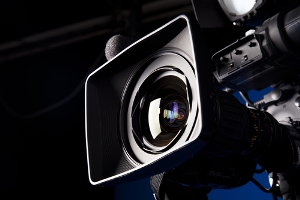 A year ago, Shaw Media topper Barb Williams voiced her frustration to Playback Daily about the speed in which women advance on Canadian TV's corporate ladder.
Now Shaw Media, in its latest bid to close that gender gap, has teamed with the National Screen Institute (NSI) on a one-year, $200,000 partnership.
The agreement calls for the return of the $1,000 Shaw Media Fearless Female Director award in the NSI Online Short Film Festival, and a new course – the Shaw Media Diverse TV Director program – to launch next month.
Recent winners of the Fearless Female Director award include Ashley McKenzie, Emily Jenkins and Lindsay MacKay.
The Diverse TV Director course, geared towards the directing of scripted series, is aimed at female, Aboriginal and visible minority directors and entails an initial bootcamp in Toronto followed by four weeks of shadowing an established director on a series in production. The course is open to all women, and men of an aboriginal or visible minority background.
Shaw Media parent Shaw Communications is also backing The Protégé Project, a new initiative from Women in Communications in Technology to pair high-level executive women with CEO sponsors to get them to the next level in their careers.
- Image courtesy of Shutterstock