CBC/Radio-Canada rebrands sales arm, shifts focus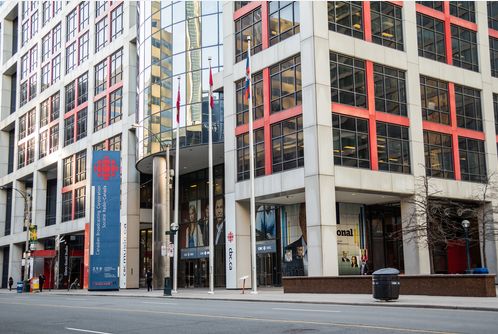 The CBC/Radio-Canada sales arm has rebranded its sales arm in the wake of an internal reorganization and shift in focus.
What was once CBC's "Revenue Group" is now "CBC and Radio-Canada Media Solutions," a change meant to reflect the division's shift toward focusing on non-traditional sales options, says Jean Mongeau, the division's GM and CRO.
Overall about one in four advertising dollars are coming from non-traditional buys like sponsorships and integrations, he says, up from about 18% to 19% in 2009.
The rebrand marks the finalization of a sales team shift that started last spring. The English and French sales teams have merged into one cross-platform group working nationally across Canada. Leading the team for Toronto and Western Canada is Mary Kreuk, who joined the CBC last month as executive director of multiplatform media sales. Reneault Poliquin will be leading the team for Montreal and Eastern Canada as executive director of multiplatform sales.
Also reporting into Mongeau as leaders in the new structure are Olivier Trudeau, senior director of distribution; Sandra Hammond, senior director of revenue optimization; Jim Kozak, senior director of marketing; and Andrea Laton, director of strategic operations. In all, the new sales group has about 400 staff across Canada, about one-third the size of the team prior to the loss of Hockey Night in Canada.
The new structure also more readily allows for collaborations with other media companies, increasingly valuable for achieving results in a fragmented viewer universe. Recently, Radio-Canada partnered with V and Tele-Quebec to create a "road block" of advertising, with the same commercial airing on all three stations simultaneously.
No additional job cuts accompanied the finalization of the Media Solutions team changes, says Mongeau. He says initial job cuts to the sales team primarily impact the CBC English sales team after the loss of Hockey Night in Canada, with additional cuts when CBC and Radio-Canada integrated its sales teams throughout 2014. Further changes may come as CBC/Radio-Canada increases its automation potential, continuing to test with Mediaocean, and planning on rolling out additional pieces of work with the company in the coming months.
Image courtesy of Shutterstock
 - From Media in Canada