B.C. actors, producers agree on tentative labour deal
Performers are to receive a 6% rate increase over three years as part of a renewed pact to kick in on April 1, 2015, once ratified.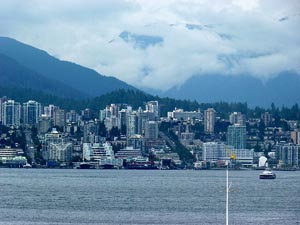 The Union of B.C. Performers (UBCP)/ACTRA has reached a tentative deal to renew the B.C. Master Production Agreement (BCMPA).
The new three-year deal, which awaits ratification, calls for a 6% rate increase to start April 1, 2015.
Negotiations between UBCP/ACTRA, the Canadian affiliates of the Alliance of Motion Picture and Television Producers (AMPTP) and the Canadian Media Production Association (CMPA) started on Feb. 9, 2015.
The latest BCMPA, to run through to 2018, was agreed on before the current labour deal expired on March 31, 2015, signalling labour peace in the westernmost province to U.S. and Canadian producers alike.
"The current BCMPA is a strong agreement and these new terms address some key issues performers are facing in this rapidly evolving industry," said Stephen Waddell, chief negotiator and national executive director of ACTRA, in a statement on Tuesday.
The BCMPA covers pay and workplace conditions for performers in B.C.
In other labour news, this fall, ACTRA and the CMPA will start negotiating the renewal of the Independent Production Agreement (IPA) for actors in the rest of Canada.
The current IPA is set to expire on Dec. 31, 2015.
Members of the UBCP/ACTRA, a branch of ACTRA, will vote over the next month on whether to ratify the tentative deal.