Secret Location makes key hire for new Los Angeles office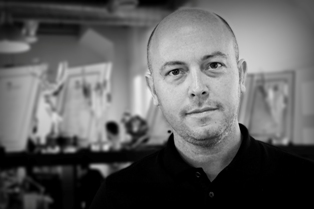 Toronto-based digital interactive agency Secret Location is expanding its U.S. operations by hiring former Apple and Stopp exec Eric Shamlin to join its newly launched Los Angeles office.
Shamlin, most executive creative producer for Stopp, the Swedish producer, becomes VP, managing director and executive producer of the Los Angeles satellite office, which opened on Dec. 1, 2014.
Shamlin will oversee efforts by Secret Location to serve U.S.-based client like Focus Features, Frontline on PBS, Entertainment One Music and Red Bull Media House, while developing original productions.
The launch of Secret Location's L.A. office followed Entertainment One in May 2014 making an equity investment in Secret Location. As well, the agency recently announced it had signed with Chris Milk's VRSE. to create digital immersive products.
Other U.S. credits include Secret Location creating a virtual reality experience using Oculus Rift technology for Fox's Sleepy Hollow series, and a custom-shot interactive episode created for series premiere of NBC's The Blacklist.
Shamlin also completed earlier executive stints at Blitz Digital Agency and Goodby, Silverstein & Partners, and served as a special projects producer for ABC News.