Academy to recognize TV with Golden Screen Awards
In addition to two awards for most-watched TV, the Golden Reel award for film has been rebranded and a winner announced.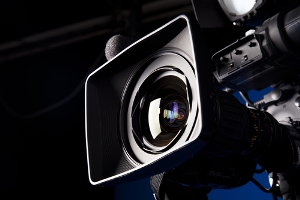 The Academy of Canadian Film and Television will present its first Golden Screen Awards for TV that recognize the most-watched Canadian television shows.
Two awards will be presented: one for the most-watched Canadian drama/comedy series and one for the highest-rated reality series.
The finalists for the Golden Screen Award for TV drama/comedy are Shaftesbury's The Listener, Lark Productions and Foundation Features' Motive, Shaftesbury's Murdoch Mysteries, eOne's Rookie Blue, and ICF Films and eOne's Saving Hope. In the reality category, the finalists are Insight Productions'  The Amazing Race Canada, Battle of the Blades and Big Brother Canada, CBC's Dragons Den and Proper Television's MasterChef Canada. The winner will be announced during the Canadian Screen Awards gala broadcast on March 1.
The Academy also announced Wednesday that the Canada-Germany coproduction Pompeii won the 2014 Golden Screen Award for Feature Film. The prize, previously titled the Golden Reel Award, is presented each year to the Canadian film that earns the most at the domestic box office.
Pompeii, produced by Don Carmody along with Robert Kulzer of Munich's Constantin Film and directed by Paul W.S. Anderson,  grossed over $4 million at the domestic box office. This marks Carmody's ninth win of the Golden Screen Award. Pompeii star Kiefer Sutherland is also set to present an award at the Canadian Screen Awards broadcast gala.
Correction: An earlier version of this story incorrectly stated Kiefer Sutherland will be awarding the Golden Screen Award prize for feature film. Sutherland will be presenting a prize at the awards gala, but it has not yet been decided which one. Playback regrets the error.