Two Canadian docs headed to South By Southwest
Films by Lewis Bennett and Malcolm Ingram will receive world premieres in Austin, Texas.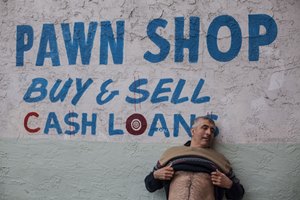 Lewis Bennett's The Sandwich Nazi, a feature-length documentary based on an earlier nine-minute short film about a foul-mouthed deli owner in Vancouver, is to have its world premiere at the South by Southwest film festival.
Bennett's film will debut in the documentary feature competition.
Also receiving a SXSW world premiere is Malcolm Ingram's Out to Win, a film about aspiring and professional gay and lesbian athletes struggling to represent the LGBT community and their true selves.
Ingram's latest film, after earlier gay-themed documentaries like Small Town Gay Bar and Continental, will bow as part of SXSW's documentary spotlight for real world films receiving their world, North American or U.S. bows in Austin, Texas.
A documentary about comic and activist Russell Brand, Brand: A Second Coming, is to open the SXSW festival that's set to run from March 13 to 21, 2015.