Deals: Shomi, Bell Media, Picture Box, 9 Story
Shomi has picked up the exclusive Canadian SVOD rights to Outlander (pictured), and more deals from the week.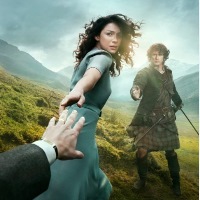 Shomi
Rogers Media and Shaw Media's Shomi SVOD service has acquired the exclusive Canadian streaming rights to Outlander through a deal with Sony Pictures Television. The first eight episodes of Outlander will be will be available on the streaming service as of Feb. 13 ahead of its mid-season premiere on Showcase on April 5. Other Sony Pictures Television titles Shomi acquired the exclusive Canadian SVOD rights to include Helix and Marry Me. Shomi also added the series Drop Dead Diva and Justified to its slate on a non-exclusive basis through this latest deal with Sony Picture Television. Last week, Shomi announced another deal with Sony Pictures Television to feature a selection of Amazon Original series on the service, including the Golden Globe-winning Transparent.
Bell Media 
Earlier this week, Bell Media announced a long-term content licensing and trademark agreement with CBS for Showtime in Canada. The exclusive deal will see Showtime-owned content air on Bell Media's new SVOD service CraveTV, as well as a Showtime-branded programming block on The Movie Network to debut later this year. First run programming will air on TMN, while past seasons and off-air shows will be housed on CraveTV. Read more about the deal here.
Picture Box Distribution
Picture Box Distribution has sold Amazon original series Annedroids to Discovery Kids Latin America and secured new deals with broadcasters in Europe for a number of its other children's series, including Sinking Ship Entertainment's 124 x four-minute live-action series Roll Play. Read more about the deal here.
9 Story Media Group
9 Story Media Group has notched more sales in Latin America, selling more than 300 episodes to free-TV channels in the region, including a sale to TV Brasil for the first season of Daniel Tiger's Neighborhood. Read more about the deal here.
- With files from Jeremy Dickson and Daniela Fisher, Kidscreen