CRTC shuts down Super Bowl simsub starting in 2017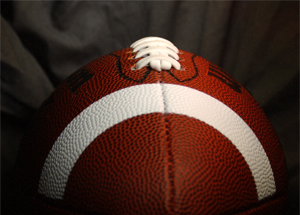 With Super Bowl game ads as the driver, the CRTC on Thursday unveiled a decision to stop broadcasters from swapping in Canadian commercials during the NFL championship game, starting in 2017.
"Given that the Super Bowl is a unique event and that the heavily promoted advertising is part of the spectacle, the CRTC has decided to prohibit simultaneous substitutions during the Super Bowl starting at the end of the 2016 NFL season," the regulator said Thursday in its latest decision stemming from recent Let's Talk TV hearings.
The ban would only apply to Super Bowl games, but is bound to impact the simultaneous substitution privileges elsewhere for Canadian broadcasters down the road.
"… the CRTC will not tolerate avoidable errors related to simultaneous substitution. It is putting in place regulatory measures to ensure that Canadians don't miss important parts of the programming they enjoy and pay to watch," the regulator said in its statement.
CRTC chairman Jean-Pierre Blais in a speech Thursday morning to the London Chamber of Commerce said the regulator had received constant complaints from Canadians about not being able to view the "newest" American commercials, and now needed to tackle those concerns.
"… they (Canadians) rightly resent the fact that simsub is often mis-timed, causing viewers to miss, for example, key plays during a big game," Blais said.
At the same time, Blais said simultaneous substitution, which nets Canadian broadcasters around $250 million to $350 million annually in advertising revenues, was not going away any time soon.
"In other words, it's too intertwined to remove entirely without upsetting the existing business model. But that is not to say that the Commission is maintaining the status quo," Blais warned.
Later on Thursday, Bell Media issued a statement regarding the decision, saying it was "extremely disappointed" in the ruling.
"The government is damaging the future of local television in Canada while rewarding U.S. corporations over home-grown companies. Sure viewers will get to watch Wells Fargo ads in the Super Bowl instead of RBC, or Target and Wal-Mart instead of Canadian Tire. But those advertising dollars will go directly to American companies instead of Canadian content creators and broadcasters. Canadian companies will also have a diminished opportunity to market their products to Canadians watching U.S. ads for products they probably can't buy. It's a troubling approach for a Canadian regulator to take."
The CRTC on Thursday also ruled that over-the-air signals will continue to be supported by the regulator as an alternative to cable and satellite TV signals.
Broadcasters, including Bell Media and the CBC, during the recent Let's Talk TV hearings sought permission to shut down their OTA transmitters and charge distributors a fee to carry their channels.
The CRTC said Canadians overwhelmingly disagreed with that strategy.
"Canadians reacted and told us that the time had not yet come," Blais said during his London address.
Updated: 3:30 Thursday Jan. 29, 2015