Bell Media inks Showtime deal
The agreement between Bell Media and CBS will bring Showtime content to CraveTV and a branded programming block on TMN (Showtime series The Affair pictured).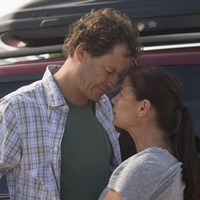 In the ongoing battle for rights to TV's hottest properties, Bell Media marked a win today by announcing a long-term content licensing and trademark agreement with CBS for Showtime in Canada.
The exclusive deal will see Showtime-owned content air on Bell Media's new SVOD service CraveTV, as well as a Showtime-branded programming block on The Movie Network to debut later this year. First run programming will air on TMN, while past seasons and off-air shows will be housed on CraveTV.
Not listed among the properties included in the deal "at launch" is Homeland, which airs in its first window on Super Channel and in its second broadcast window on Bell Media's Bravo channel. A release on the deal specifies the exclusivity as being realized over time: "Over the course of the new agreement, CraveTV and TMN will become Canada's exclusive home of Showtime-owned first-run programming as well as almost its entire catalog of scripted and unscripted series, documentaries, and specials."
The new deal builds upon a previous agreement between CBS and Bell Media that licensed current Showtime series on pay TV in Canada.
Crave TV will soon launch a Showtime-branded environment showcasing the Showtime Collection, featuring current and past seasons of series like The Affair, Ray Donovan, Penny Dreadful and Masters of Sex. At launch, Crave TV's Showtime collection will include nearly 600 assets. The Showtime-branded programming block on The Movie Network is set to bow later this year.