Trish Williams leaving Bell Media to executive produce Saving Hope
With Williams' departure, Tom Hastings becomes Bell Media's new director of independent production (Williams pictured).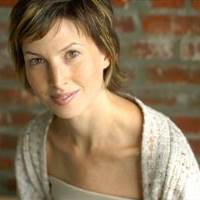 Trish Williams is to leave Bell Media as director of drama in its indie production unit to executive produce the upcoming season of Saving Hope.
Williams will be replaced by Tom Hastings, who becomes director of independent production and reporting to Corrie Coe, SVP of independent production at Bell Media as he oversees drama production across all channels, Bell Media announced Wednesday.
Hastings, a former CBC creative head of drama, in 2012 joined Bell Media a a production executive in indie drama, before his current promotion.
Williams becomes co-executive producer of CTV's Saving Hope drama in her next position.
"Trish has been a key figure in the success of some of Canada's most-watched and most-acclaimed original drama series, and we are very much looking forward to continuing to work with her in her new role," said Coe in a statement Wednesday.
Williams' credits at Bell Media include Orphan Black, 19-2, Saving Hope and Motive. She joined CTV in 2008 and became a production executive on Flashpoint.