Darrin Rose to host Canadian Screen Awards' industry galas
The Match Game host and comic will emcee two nights of prize-giving ahead of the big show on March 1 on the CBC.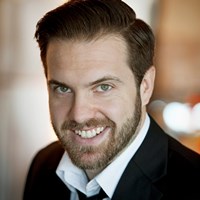 Comedian and Canadian Match Game remake host Darrin Rose is to host two industry  galas at next month's Canadian Screen Awards.
The Academy of Canadian Cinema & Television on Wednesday said Rose will emcee the Feb. 24 digital media, unscripted series and sports gala, and the kids, comedy, drama and variety gala on Feb. 25.
Both nights come before the big show on March 1, where the national screen awards will hand out its biggest prizes on a two-hour live CBC show to be hosted by Andrea Martin.
Los Angeles-based Rose also plays Bill the bartender on CBC's Mr. D comedy and is a regular on MuchMusic's Video on Trial and has appeared on NBC's Last Comic Standing.