CTV pulls Spun Out from post-Super Bowl slot after actor arrest
Prior to the arrest of Spun Out actor Jean Paul Manoux, the broadcaster had scheduled a "sneak peek" episode in the post-Bowl slot.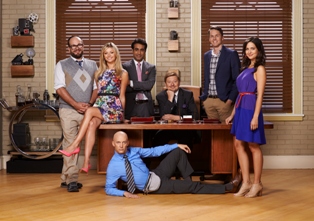 CTV has pulled airing a second season episode of its Spun Out sitcom from its coveted post-Super Bowl telecast on Sunday.
The move follows Jean Paul Manoux, an actor in the comedy from Project 10 Productions sitcom for CTV, being arrested Tuesday in Toronto on a charge of voyeurism, according to Toronto Police Service.
"CTV was shocked to learn tonight of the arrest of Spun Out actor J.P. Manoux. The charges against him are serious allegations," the broadcaster said in a statement.
"We can confirm that all future broadcast plans for Spun Out, including this Sunday's post Super Bowl sneak peek, have been indefinitely suspended," CTV added.
CTV planned to preview an episode from the upcoming second season of Spun Out on Sunday after the Super Bowl, with the sophomore season to debut later in March.
Those second season launch plans are now on hold.