Bristow's Hockey Wives sets cast, premiere date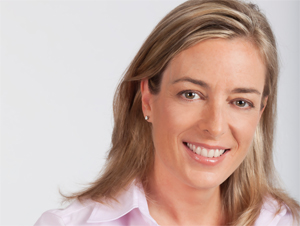 Still relatively new on the scene, Bristow Global Media is already seeing several of its early deals hit the small screen.
On W Network in Canada, BGM's Hockey Wives reality show has finalized its cast and set a premiere date. Deal or No Deal Canada model Maripier Morin, girlfriend of Montreal Canadiens winger Brandon Prust, and international model Martine Forget, fiancée of Toronto Maple Leafs goalie Jonathan Bernier, have joined the cast for Hockey Wives. The series will debut Wednesday, March 18 at 10 p.m.
Julie Bristow, who is executive producing Hockey Wives, has also seen her production shingle and Jamie Oliver's Fresh One Productions debut their culinary competition show Pressure Cooker on Jan. 24 on A&E Networks' FYI channel stateside.
Pressure Cooker also airs on W Network, which ordered the eight-part inside-look Hockey Wives series.
The series also stars Anger Management star Noureen DeWulf, wife of Vancouver Canucks goalie Ryan Miller, and Nicole Brown, whose husband is Los Angeles Kings star Dustin Brown. Rounding out the reality series' WAGs cast is fashion designer Tiffany Parros, wife of former NHL player George Parros;  Brijet Whitney, married to Ray Whitney, also retired; Kodette LaBarbera, wife of Anaheim Ducks goalie Jason LaBarbera; Emilie Blum, married to Minnesota Wild defenseman Jonathon Blum; Jenny Scrivens, whose husband is Edmonton Oilers goalie Ben Scrivens; and Wendy Tippett, wife of Arizona Coyotes head coach Dave Tippett.
Bristow's latest NHL docu-series, after last season's NHL Revealed: A Season Like No Other, is looking to draw in casual hockey fans, beyond hardcore hockey game viewers, by following the ups and downs of being an NHL wife or girlfriend.
Elsewhere, Pressure Cooker is the first series produced under the strategic creative partnership between Bristow Global Media and Fresh One Productions, where both partners codevelop new formats tailored for Canada and with an eye to international distribution.