Serendipity Point launches scripted TV division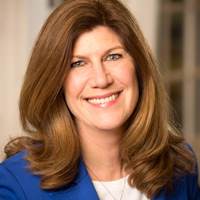 Toronto-based Serendipity Point Films has tapped Alyse Rosenberg to lead its newly launched scripted TV division, the prodco announced Thursday.
In her new role, Rosenberg will oversee the development of Serendipity's TV slate. Current projects on Seredipty's TV development slate include Mata Hari, an eight-hour miniseries written and directed by Roland Joffe (The Mission, The Killing Fields); Thunderhouse Falls, written by Giller Prize-winning author Joseph Boyden; The Devil You Know, written by Robyn Matlin and Danielle Shamash; and the crime procedural Insight, written by Michael Konyves (Barney's Version). Thunderhouse Falls is in development with Bell Media, and The Devil You Know is in development with CBC.
Prior to joining Serendipity Point Films, Rosenberg's credits include the Global tween series Ready or Not, the Discovery Channel docu-series Lives That Changed the World and the docu-crime series Forensic Factor. Rosenberg also served as a writer and associate producer on the TV movie Virtual Mom for Nickelodeon and CBC, and as executive story editor and writer on the ABC Family and Teletoon animated series Braceface.