Cineflix Rights acquires series from Yap Films, Hive Content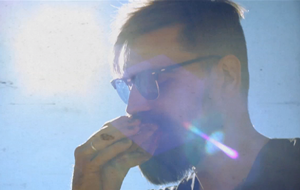 Cineflix Rights is headed to Realscreen Summit 2015 with new series from Canadian producer Yap Films and South African counterpart Hive Content to shop.
Cineflix's U.K. distribution arm has picked up the sales rights to Yap Films' Battle Factory, which comprises 14 half-hours that take viewers behind the scenes at military factories to reveal how weaponry is manufactured.
Battle Factory joins available Cineflix catalogue titles like Food Factory, Food Factory USA and Home Factory.
Cineflix Rights is also bringing to market Food, Booze & Tattoos, 13 half-hours from Hive Content that takes viewers South African food eateries, microbreweries and tattoo parlours.
The distributor will also at Realscreen be looking to acquire rights to lifestyle genre content, especially property, food, and travel programming.
The Yap Films and Hive Content deals were negotiated by Anthony Kimble, VP coproductions and North American acquisitions, for Cineflix.