Blog: Sundance '15 marks record year for Canada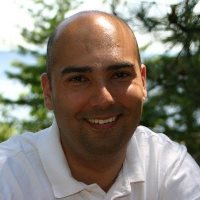 By Alan Bacchus
Because of Sundance's proximity to TIFF – a mere four months – Canadian representation has always been limited. But the festival has launched a number of memorable Canadian films.
Canadian Sundance breakouts in recent years have included Grown Up Movie Star (which garnered star Tatiana Maslany a jury prize), the Midnight Program screening of the Golden Reel-winning Splice.  And earlier last decade, Canadian Sundance successes include World Cinema Documentary prizes for Peter Raymont's Shake Hands With the Devil and Mark Achbar and Jennifer Abbott's The Corporation as well as the World Cinema Dramatic Audience Award for Jean-Francois Pouliot's La Grande séduction.
This year, an unprecedented 10 features are in play, in almost all programs. Canadian directors Francois Delisle (Chorus),  Sophie Deraspe (The Amina Profile), Guy Maddin, Evan Johnson (The Forbidden Room), Bruce McDonald (Hellions), and the RKSS Collective of  Anouk Whissell, François Simard and Yoann-Karl Whissell (Turbo Kid, a Canada/New Zealand coproduction) will represent their films.
Canadian coproductions How To Change The World (U.K./Canada),  Brooklyn (U.K./Ireland/Canada), The Witch (U.S./Canada), Aloft (Spain/France/Canada) and The Games Maker (Argentina/Canada/Italy) will also screen at Sundance in 2015. In addition five Canadian shorts and three new media exhibitions are invited to the prestigious festival.
The concurrent Slamdance Festival brings Pavan Moondi and Brian Robertson's Diamond Tongues to the Narrative Feature Competition, along with six other Canadian short films. Canada is looking for a three-peat of producing winners following The Dirties (Best Narrative Feature) and Copenhagen (Audience Award) prizes the past two years.
It's an honour for each of these filmmakers, but of everything playing in Park City I can't help but cheer the most for Turbo Kid, the 80′s post-apocalyptic throwback which seems to combine the cyberpunk aesthetic of The Road Warrior with the clouded memories of the Hal Needham guilty pleasure Megaforce. Having seen their short film T is For Turbo, the feature version will likely carry on the Grindhouse/gory throwback traditions set by Astron-6′s delirious body of work and Jason Eisener's Sundance-programmed Hobo With a Shotgun. I can't wait for this raucous Midnight screening Monday night.
As I navigate the first four days of the festival look for more day-by-day musings and thoughts on the festival its emerging trends, films to watch and the occasional celeb sighting.
Alan Bacchus is the Programs Manager for Bell Media's The Harold Greenberg Fund, overseeing the Script Development Program for Canadian feature films. Alan is a member of the Online Film Critics Society, writing for Exclaim! as well as his own blog, dailyfilmdose.com.  Alan has also produced and directed a number of short films.