Blue Ant rebrands Oasis, increases focus on originals
The newly rebranded channel, Love Nature, will also feature more content shot in 4K, Marcia Martin, SVP original content at Blue Ant Media, told Playback Daily.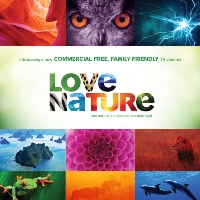 Blue Ant Media is aiming to feature more original content on its newly rebranded Love Nature channel to fill what it sees as a gap in the market for high-quality, animal-focused programming , said Marcia Martin, SVP of original content at Blue Ant Media.
"I think you are going to see more original content – we want to really own that genre. We feel good quality, good content is missing [and] there's an audience that really wants it," Martin told Playback Daily.
Earlier this week, Blue Ant Media announced it was rebranding its nearly decade-old Oasis channel to Love Nature in an effort to give it a fresh look and bolster its connection to nature. Martin said the original content to be featured on the newly rebranded channel will be a mix of commissioned and in-house produced programming.
"We do want to produce content that we own because we want to offer it around the world also, and to do that it is best if you own that, but we still commission," Martin said, adding that the channel will seek both Canadian and international production partners.
Martin said the programming strategy for the channel will remain similar, and centre on family-viewing content that focuses on animals, the environment and natural history. She noted the channel is staying away from politically-charged programming or content with darker subject matter, such as poachers, and does not want to feature hosted shows.
"We want to celebrate wildlife in the best form…it's featuring animals and how they behave, how they live," Martin said.
In addition to featuring more original content, Love Nature will also include more programming shot on 4K.
"We really want to have this offering available in 4K. We are always looking for better visual and better quality, and there is nothing better than this genre of content that really comes alive when you see it on your screen in the best quality," Martin said.
The Love Nature rebrand follows a recent announcement from Blue Ant saying it plans to produce 200 hours of premium 4K nature and wildlife content per year through a combination of in-house production and international partnerships. Love Nature is being promoted with a free preview to six million Canadian homes until Feb. 15.
According to the most recent public reports from the CRTC, Love Nature (then Oasis) made $6.3 million in 2013, up 12% from its total revenue the year before.
- with files from Val Maloney, Media in Canada