Telefilm exec Dave Forget moves to DGC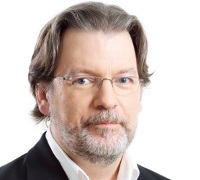 Former Telefilm exec Dave Forget has joined the national executive team for the Directors Guild of Canada.
Effective Feb. 2, Forget will take on the role of director of policy at the national body.
He joins the DGC following a 14-year career with Telefilm Canada, most recently holding the position of director, business affairs and certification.
Forget started at Telefilm in 2001 as a senior investment manager in the Western Region office, and later took on the roles of feature film unit director, regional director for the Ontario and Nunavut Telefilm offices and director of television.
Before his time at Telefilm, Forget worked for 20 years in film distribution and was a founding partner of Vancouver-based Red Sky Entertainment. He also worked in management roles at 20th Century Fox and Alliance Atlantis Releasing.
The DGC's membership includes over 3,000 creative and logistical personnel in the Canadian screen industry.