Coming Soon: In Her Place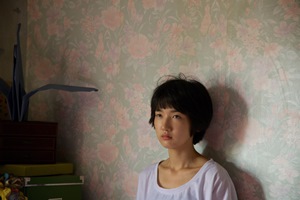 Coming Soon, a new editorial feature from Playback, highlights the distribution strategies around soon-to-be released Canadian films. Here, we speak to A71 Entertainment's Chad Maker and A71 Productions David Miller about the distribution strategy for indie feature In Her Place. Distributor A71 Entertainment is a joint venture of A71 Productions and Agency 71. 
The film: The Korean-language In Her Place tells the story of a wealthy couple who want to secretly adopt the unborn child of an impoverished teenager living in rural South Korea, and what transpires when the wife of the couple stays with the teen and her mother until the baby is born. The film stars Ahn Ji-hye, Kil Hae-yeon and Yoon Da-kyung.
Distributor: Toronto-based A71 Entertainment is handling the Canadian distribution of the film across multiple platforms, including theatrical. Paris-based Elle Driver is the international sales agent for In Her Place.
Production credits: In Her Place is directed by Albert Shin and produced by Yoon Hyun Chan, Igor Drljaca and Shin. Shin and Drljaca's production shingle, Time Lapse Films, produced In Her Place. The screenplay was co-written by Pearl Ball-Harding and Shin.
Theatrical run: Following the film's inclusion in TIFF's Top 10 Film Festival and its seven Canadian Screen Award nominations, A71 Entertainment decided to position the In Her Place release to take advantage of the festival and awards buzz. The film is tentatively scheduled for a Feb. 27 theatrical release date, which will allow the distributor to utilize the wider promotion In Her Place will receive ahead of the Canadian Screen Awards broadcast on March 1. In Her Place will also screen in theatres across Canada – including Toronto, Montreal, Edmonton, Calgary and Winnipeg – as part of the Canada's Top 10 Film Festival national tour, which A71 plans to take advantage of as well, promotion-wise.
"Instead of going out before, like many films often do, we decided it would be better to just let it organically play out," David Miller, president of A71 Productions told Playback Daily. A71 is currently booking screens in independent theatres in Toronto, Montreal and the West Coast for the film's theatrical run, as well as those in smaller markets like Sarnia, Peterborough and Waterloo.
Additional windows: Currently, the film is confirmed to launch on Google Play and iTunes around April 10.
Target audience: The arthouse film community is the primary target audience for the film, but the national buzz created by the CSA nominations and the Top 10 circuit could open the film up to wider audiences. The distributor is also looking to target Korean audiences and release the film in areas with significant Korean communities.
Marketing: The distributors plan to use a combination of social media and traditional media buys to promote the film. However, the marketing will likely be centered more on social than traditional media, Maker said. As well, A71 and the film's producers will work the Q&A angle as much as possible. "With a film like this, we really find that audience interaction with the filmmaker helps bring in audience, and also helps to spread the word. It is the type of film people do want to ask questions about afterwards and get some insight," Chad Maker, president of A71 Entertainment, told Playback Daily.
What makes this film unique? Miller pointed to the strong and compelling female leading roles as a defining aspect of In Her Place, as well as Shin's craftmanship, which comes through in the film. "Albert's command of his craft, even at his young age as a director, and being able to tell a story about three women characters…it just shows the depth of his skill level," Miller said.
Budget/financing: The micro-budget film was privately financed, and was an unofficial coproduction between South Korea and Canada.