Bell Media unveils 2015 exec producer lab participants
The seven participants, including Glen Wood (pictured) will complete a six week broadcaster internship at Bell Media's Toronto headquarters.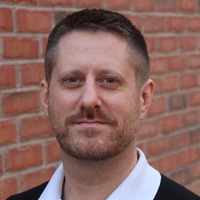 Simone Urdl (Away From Her, The Captive), Glen Wood (The Dark Stranger, Stage to Screen) and Jennifer Little (The Liquidator) are among the seven participants selected for the 2015 edition of the Bell Media Executive Producer Accelerator Lab.
The two-part program aims to advance the careers of mid-level Canadian producers, and is part of Bell Media's $12.3 million TV Skills and Film Development Initiative program. The programs kicks off on Feb. 2 with a six-week broadcaster internship at Bell Media's Toronto headquarters.
Also participating this year are Joey Case (Fool's Gold, Canada's Worst Driver), Lauren Corber (Sandra from Away, Sex with a Perfect Stranger), Erica Landrock (Rise of the eSports Hero, Working People: A History of Labour in British Columbia) and Chris Sheasgreen (Less Than Kind).
During the internship, the producers will learn about the business model and economics tied to Canadian television production and its relationship to broadcasting. The producers will participant in sessions with internal departments, panel discussions with industry experts, and coaching sessions.
Following the internship, up to three of the producers will be placed in a eight-to-10 month apprenticeship with a Canadian independent production company or Bell Media's in-house production unit. The placement will last one program production cycle, with the intention of exposing the participant to the executive producer role.