Barbara Shearer to head Anaid's Toronto office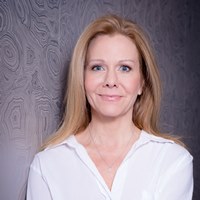 Former Shaw Media exec Barbara Shearer has joined Anaïd Productions to head up its Toronto office.
Shearer becomes executive producer in charge of Toronto operations after serving as executive in charge of factual content for History, Global Television, Slice and National Geographic Channel at Shaw Media.
Shearer will oversee development and production of factual content, reporting to Anaïd Productions president and executive producer Margaret Mardirossian.
Her credits at Shaw Media, which she joined in 2011, included Border Security, Brainwashed and Treasures Decoded.
Shearer's earlier indie production credits include Outlaw Bikers, Pretty Dangerous, Canadian Pickers and Women Who Love Killers.
Anaïd Productions, based in Vancouver and Edmonton, is best known for series like The Liquidator, Hail Mary and X-Weighted.