Hot Docs, Shaw Media invest $241K in 11 documentaries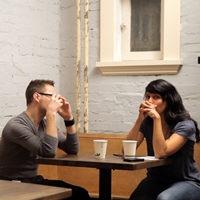 An 84-year-old burlesque queen, mermaids, Finnish cheerleaders and Gigi-star Leslie Caron: those are among the female subjects in the latest 11 projects to receive funding from the  Hot Docs Canadian International Documentary Festival and Shaw Media.
The funding partners have invested in all $241,000 in grants and non-interest loans for the doc projects.
These include Larry Weinstein's latest film, Leslie Caron: I'll Love You When You're a Star, which profiles the 1950s American musicals star, and Tempest Storm, director/producer Nimisha Mukerji's portrait of Annie Banks, a 1950s burlesque dancer.
Other funded projects include Cheer the F**k Up, director Christy Garland's film about an unhappy, badly losing team of Finnish cheerleaders, Attiya Khan's A Better Man, a film about violence against women that is executive produced by Sarah Polley, and director/producer Maya Gallus' A Female Gaze, which probes the female gaze through the eyes of female film directors.
Hot Docs and Shaw Media are also backing director Ali Weinstein's Mermaids, which is executive-produced by Ron Mann; and Mathieu-Martin, a doc about young Acadians directed by former Hot Docs programmer Samara Grace Chadwick.