JFL Gags lands U.S. syndication deal
Three seasons of Just for Laughs Gags previously aired on U.S. network ABC.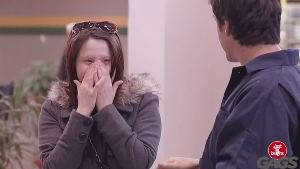 Just for Laughs Gags has landed a U.S. syndication deal with Venice Beach, California-based PPI Releasing. 

PPI Releasing will begin offering Just for Laughs Gags for syndication in September 2015. The series will be available on a M-F strip on a cash plus barter basis. The series previously aired in the U.S. for three seasons on ABC in primetime.
The series, produced by Juste Pour Rire Les Gags, is in its 15th season and airs in over 135 countries. The series  includes more than 300 half-hour episodes. Just Kidding, a series from the creators of Just For Laughs Gags which features kid-friendly pranks, airs on Disney XD.
The series also has an active YouTube channel with over four million subscribers.