Millennials to spend almost $7B on media in 2015: Deloitte
The consulting company's 2015 Canadian Technology, Media & Telecommunications Predictions report also forecasts short-form videos will represent just 3% of viewing in Canada.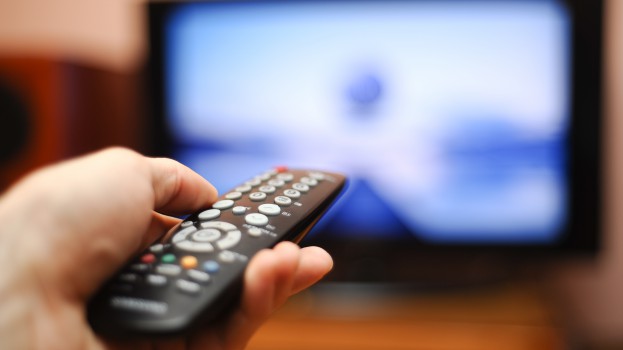 Contrary to the perception that they don't spend for content, Canada's 9 million millennials ages 18 to 34 will spend a larger percentage of their income on media than older generations will be spending this year, according to a new report.
Deloitte's annual Technology Media & Telecommunications (TMT) Predictions, released Tuesday, forecasts Canadian millennials will spend an average of $750 on media content, accounting for nearly $7 billion in sales for the Canadian media industry.
The report finds millennials spending on pay TV, music, computer games, books, live sports, streaming video and even, in smaller numbers, print newspapers. The report notes that the average media spend of $750 is up to 15% of a millennials' income.
"Millennials are continuing to spend on content but they are spending on it in some interesting ways. They value authenticity," says Duncan Stewart, director of research for technology, media & telecommunications, Deloitte. As an example, he says millennials still spend money to attend live sports events because the experience is different than viewing a game on TV.
The biggest media expenditure for most households in Canada and the U.S. is pay-TV and this is also true for millennials, the report notes, with almost half of millennials' annual media spend being for traditional pay TV.
While they aren't purchasing much physical content, 80% of millennials will attend a live event in 2015 and are forecasted to spend $25 on average on digital music downloads and streaming. They are also predicted to spend on average about $100 on video games, $75 on movies and $60 on books both print and digital. SVOD services will account for another $40, with somewhere in the range of 35 and 43 percent of millennials using services such as Netflix.
"The lesson for me isn't that millennials won't spend, it's that millennials won't spend on how you're selling it now," Stewart says.
Another of Deloitte's predictions disputes reports of linear TV's death, forecasting that despite the massive audiences around short-form video creators like Swedish gamer PewDiePie, short-form clips will represent less than 3% of all video watched in Canada this year.
Globally, 10 billion hours of short-form clips will be consumed per month in 2015 globally, whereas people are watching more than 12 billion hours of long-form video, mostly television, per day.
Deloitte argues that the two formats are unlikely to encroach on each other's screens, since short-form is consumed mostly on laptops, smartphones and tablets, and is often watched in short burst to fill gaps during the day, while TV is watched predominantly in the evening and often watched for several hours per session.
Short-form, it says, should not be considered a direct competitor to traditional long-form content, since it addresses needs previously unserved or that were catered to by other media, like videogame-playing guides.
"A lot of the real successes in short-form, tend to be audiences that under-index on traditional TV," Stewart says.
Other predictions for 2015 from Deloitte include:
Print books will account for more than 80% of books sold in the developed world in spite of the proliferation of tablet, e-readers and smartphones.
It will be the tipping point for the use of mobile phones for NFC-enabled in-store payments in Canada.
Nearly 220,000 3D printers will be sold worldwide in 2015, but Deloitte says that this won't be the year when consumers mass adopt the technology, creating factories in every home. While consumers will purchase more than half of all 3D printers, enterprise purchases will account for 80% of the dollar value of the global market, with 99% of the value of 3D-printed objects being accumulated by business.
Image via Shutterstock.