CineCoup Media preps sophomore feature film round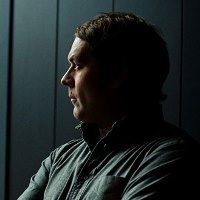 Fresh off its first foray into TV, CineCoup Media has announced it is launching its second feature film accelerator round for Canadian filmmakers.
New for the 2015 edition, however, is a tighter focus for the studio/online platform: genre. 
CineCoup's first accelerator round launched in 2012, asking Canadian filmmakers to upload project pitches, the most popular of which went on to build fanbases via events and social media. The result was WolfCop, a campy horror feature about a cop who transforms into a werewolf when the moon is full.
The film went on to an opening weekend box office of $30,000 across six Cineplex screens in Canada, worldwide sales and is set to release in the U.S. in 2015 via Image Entertainment. Worldwide sales of the film were handled by Raven Banner. The success of the film, the response generated by ComedyCoup (executed in partnership with the CBC) and the rise of niche entertainment sparked the idea for the stricter confines of CineCoup 2, says the company's founder and CEO J. Joly.
Most of all, Joly says, the ancillary opportunities for genre films are significant. Genre fans, he notes, will buy action figures, posters and comic books about the things they like. And from a career-ignition standpoint, he notes, citing the example of David Cronenberg, filmmaker brands can be built on genre films. 
"There is a reason Hollywood is going to Comic Con," Joly said of genre's popularity. "There have never been so many people connected at such an intimate level at such a massive scale."  
Also new for CineCoup round two is an enhanced digital engine, Joly explains, that will aim to collect more sophisticated data on the projects' performance as fanbases are generated. WolfCop's distribution strategy was built around the data collected during the filmmakers' campaign, with its theatrical release in program partner Cineplex Entertainment's venues planned to coincide with the film's most engaged fans.
The overarching goal is solidifying what Joly calls in the program's press materials a "game-changing model that surfaces and develops creative entrepreneurs and original content in an accelerated timeframe." The first round of the program attracted 90 filmmaking teams, while ComedyCoup attracted 280 content teams. Nine projects were optioned by CineCoup out of the first round, and the ComedyCoup round saw the CBC option runner-up Depflies for development in addition to its commitment to air the winning concept as a half-hour special in primetime.
CineCoup 2 will start accepting submissions from teams on Feb. 9. By mid-March, the accelerator will be open to the public. There will also be 12 weeks of team challenges, followed by at least one project being greenlit at the Banff World Media Festival in June. Filmmakers are encouraged to submit projects in the horror, thriller, sci-fi, and comedy genres, particularly "high-concept stories with franchise potential."
WolfCop II is set to go into production in 2015, while production on the 2015 ComedyCoup winning project, Human Town, is set to start shortly.